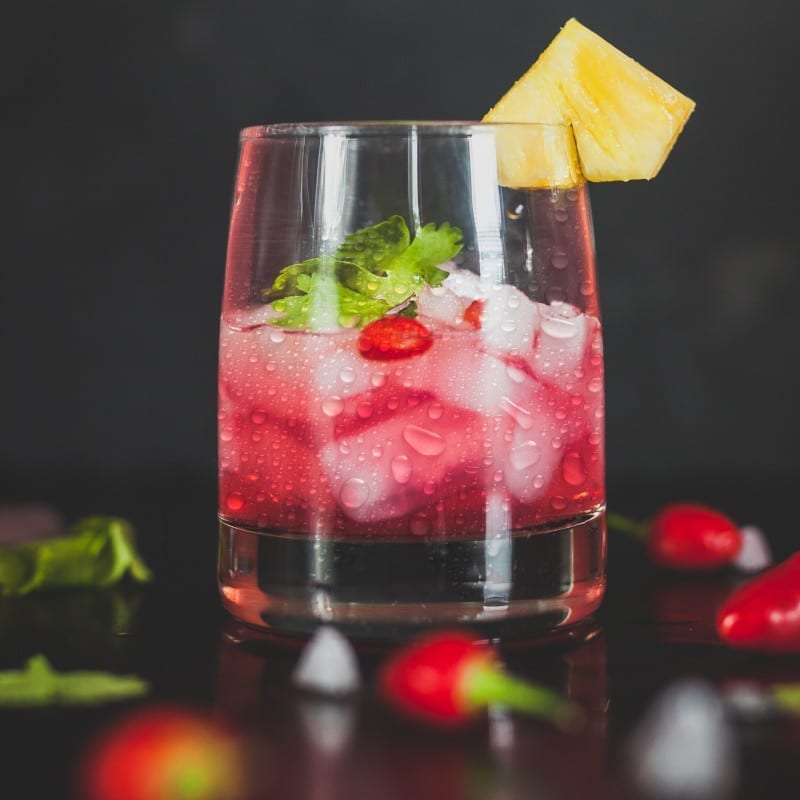 Monkey Jam Sour
Sour, bitter, and sweet is the perfect blend for this delicious, fun, festive cocktail. Monkey Jam Sour is a fun, cheerful, and colorful version of the classic Whiskey Sour. A Monkey Jam Sour should be garnished with plenty of fruit and perfect to serve for a summer party or a garden party.
Instructions
Fill a shaker with ice cubes.

Pour in all ingredients and shake thoroughly.

Strain over a low glass, top with water.

Garnish with a few raspberries, a slice of orange and serve.