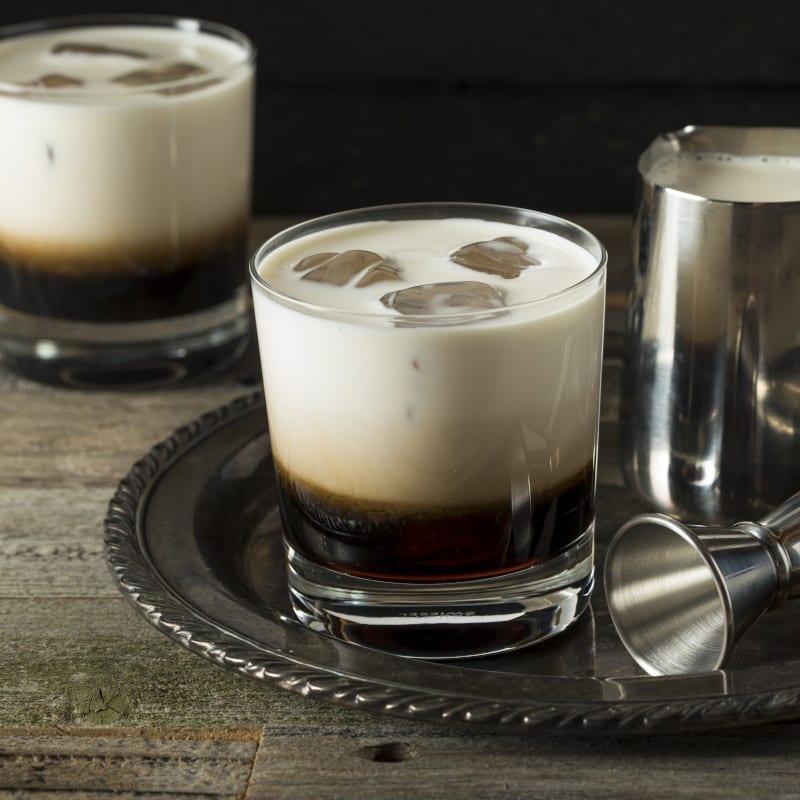 White Russian
White Russian a sweet, creamy, and delicious cocktail that most of all tastes like an ice cream dessert with alcohol. The traditional cocktail is known as a Black Russian, first appeared in 1949, becomes a White Russian when cream or milk is added. None of the cocktails originate from Russia. Still, due to one of the main ingredients is vodka, and vodka is often associated with Russia, it has been named thus.
Instructions
Fill a shaker with ice cubes.

Pour the ingredients into the shaker and shake thoroughly.

Strain over a low glass with ice cubes.