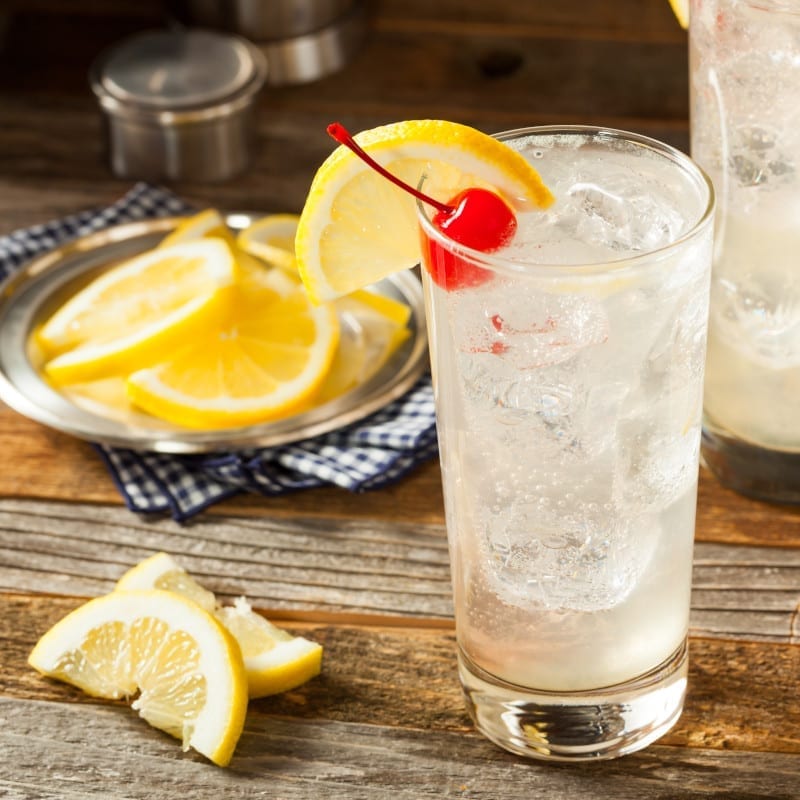 Tom Collins
Tom Collins is a sour and refreshing cocktail that is a bit of the same experience as you get with a Gin & Tonic. Chances are, if you like G&T, you will love a Tom Collins. In 1874, people in New York and elsewhere in the United States would start a conversation with "Have you seen Tom Collins?", Following the listener's expected reaction. That they did not know a man named Tom Collins, the person who initiated the conversation would claim that Tom Collins talked about the listener to others and that Tom Collins was just around the corner at the local bar, where then the listener would go to the bar and ask for a Tom Collins, where he saw to his amazement would get a cocktail served.
Instructions
Pour Beefeater Gin, Marie Brizard Cane Sugar Syrup, lemon juice and 2 tsp. icing sugar into a shaker with ice cubes and shake thoroughly.

Strain the drink into a tall glass with ice cubes.

Top with water, garnish with a slice of lemon and serve.