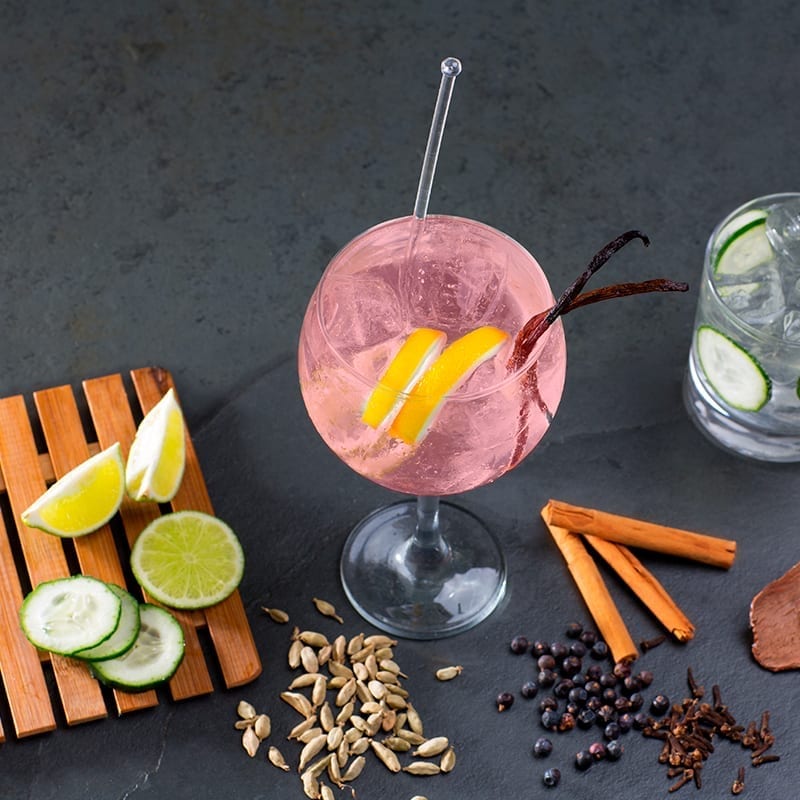 Aromatic Gin & Tonic
Aromatic Gin & Tonic is a Gin & Tonic with a tonic with an exceptionally spicy character with a hint of citrus. Fever-Tree Aromatic has been made exclusively with natural ingredients such as Jamaican pepper, vanilla from Madagascar, bitter orange from Tanzania, high-quality quinine from Congo, green ginger, and Angostura bark from South America. The bark is the reason for the subtle pink color of tonic water.
Instructions
Fill a low high with ice cubes.

Then pour 4 cl. Beefeater Gin and 12 cl. Fever-Tree Aromatic Tonic in the glass.

Serve with a slice of lime in the glass, lemon can also be used.