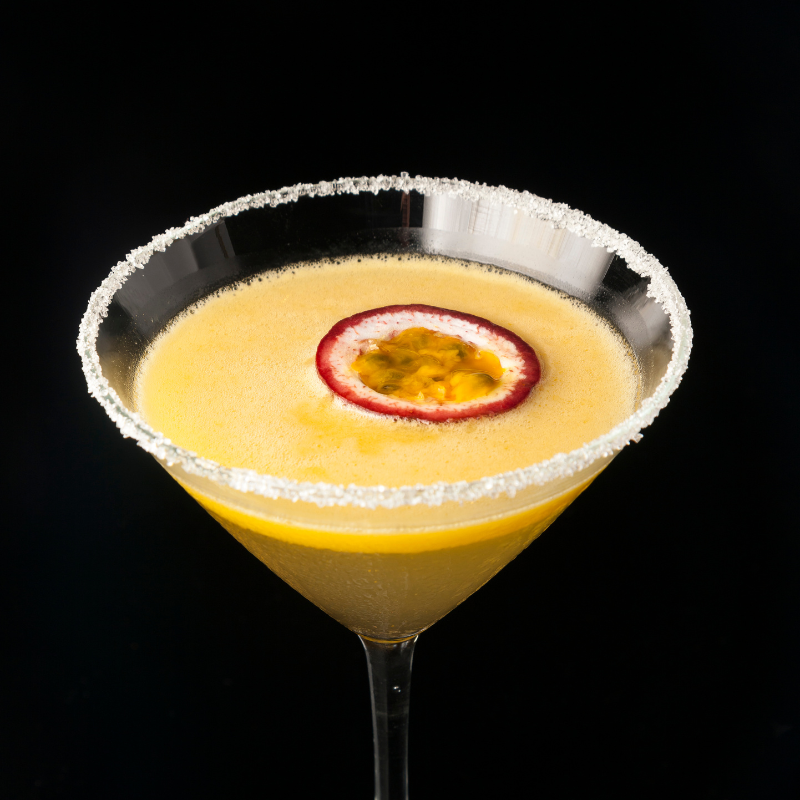 Passion Daiquiri
Passion Daiquiri is a sweet and refreshing summer drink, perfect for hot summer days in the sun. Daiquiri is the name of a beach near Santiago De Cuba, the second-largest city in Cuba. Daiquiri's word comes from the indigenous people of Taíno who lived in Cuba in the late 16th century when the Europeans began to colonize.
Instructions
Pour all the ingredients into a blender with crushed ice.

Blend for approx. 30 seconds or until the consistency feels right.

Then pour into a martini glass.

Serve with a slice of lime and one straw.