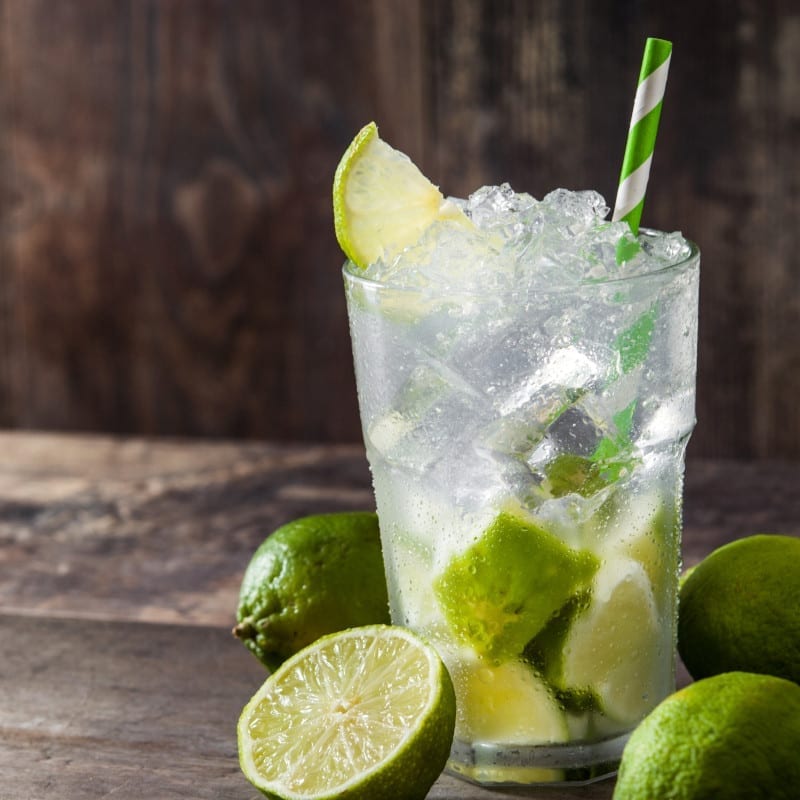 Caipirinha
A sour, refreshing drink that is perfect for quenching your thirst on hot summer days. According to historians, Caipirinha, as it is known today, was invented by farmers in the Piracicaba region, in São Paulo, in the 19th century as a local drink for events and celebrations. It is a reflection of the strong sugar cane culture in the region. The International Bartenders Association has designated Caipirinha as one of its official cocktails.
Instructions
Mash 3 slices of lime in a low glass.

Add the other ingredients.

Fill the rest of the glass with crushed ice.