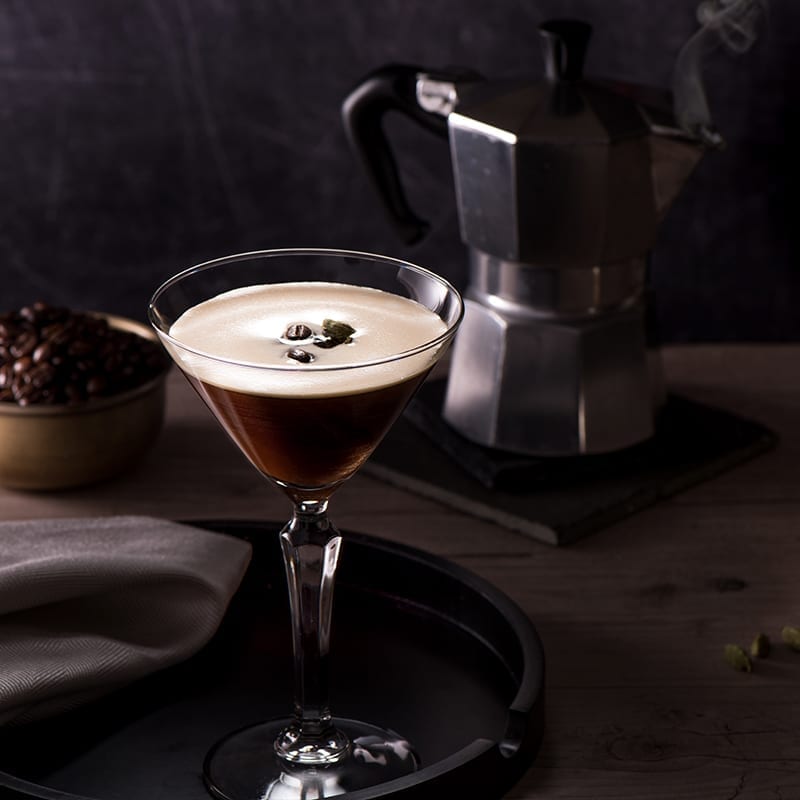 Espresso Martini
Espresso Martini is a sweet, cold cocktail with coffee flavor and a little bit of vanilla. The origins of the cocktail are the subject of debate, but one of the cocktails most talked about claims to ownership comes from a man named Dick Bradsell in the late 1980s while working at the "Peace Club" in London, asking a young woman for a drink that would "Wake me up, and then fuck me up."
Instructions
Mix the water and nescafe gold together and stir.

Pour Licor 43, Absolut Vodka, Kahlua and the coffee into a shaker with ice cubes and shake thoroughly.

Strain over the cooled cocktail glass and garnish with 3-4 coffee beans so they float on top.