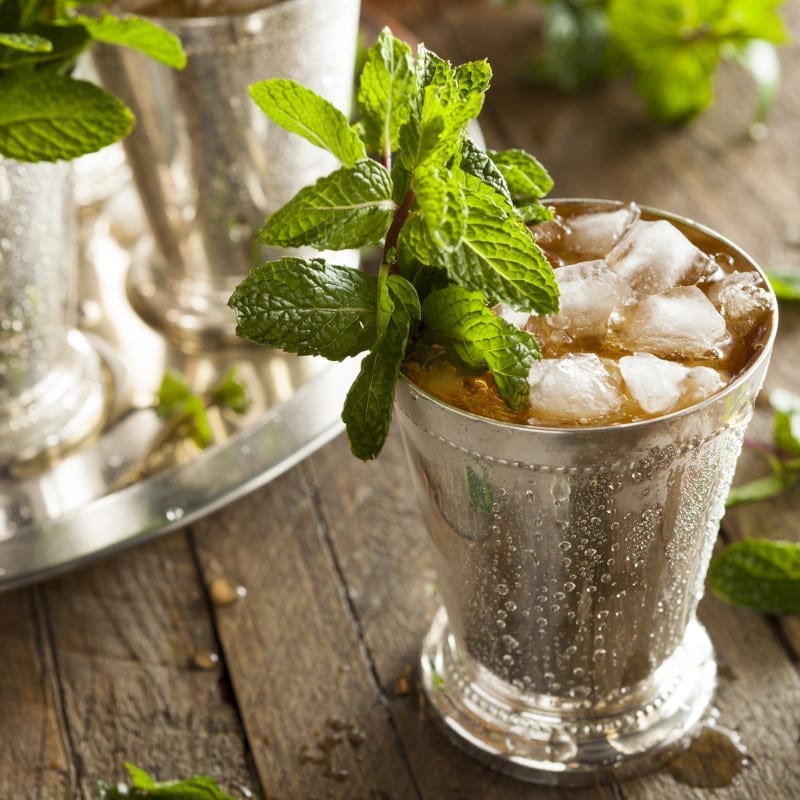 Mint Julep
Mint Julep is a fantastic cocktail, with lovely bourbon and refreshing mint. The drink is perfect if you love Mojito but would like to try something different. A Mint Julep is traditionally made with four ingredients: mint leaves, bourbon, sugar syrup, and crushed ice. The correct recipe of the cocktail can be discussed as it can vary considerably from bartender to bartender.
Instructions
Carefully squeze 3-4 mint leaves and place them in a tall glass, filled with crushed ice.

Add Four Roses and Marie Brizard cane sugar syrup, and stir until the desired dilution is achieved.

Garnish with a few mint leaves and serve.