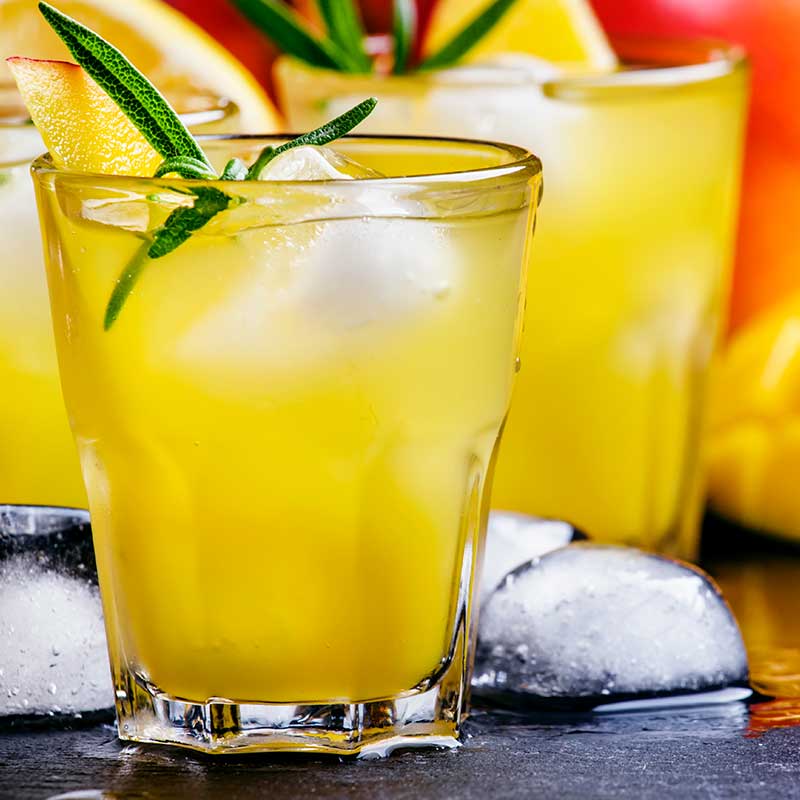 Gin Hass
With a festive, happy color, the taste of sour lime, and sweet mango, Gin Hass is a wonderfully refreshing cocktail and, whether it is winter or summer, immediately brings you into the summer mood. Invented by the Danish bartender Kim Hass, Gin Hass is a relatively new cocktail that has quickly become one of the Danes' favorite summer cocktails. In this recipe, we have chosen to stay true to the original recipe. We use the same authentic ingredients as the inventor of the cocktail. Especially Modo Mango Syrup is hard to find a substitute for.
Instructions
Fill a tall glass with ice cubes.

Then add Beefeater Gin, Schweppes Lemon Soda and Lime Juice.

Then top with Modo Mango Syrup.

Garnish with a slice of lime in the cocktail and serve.