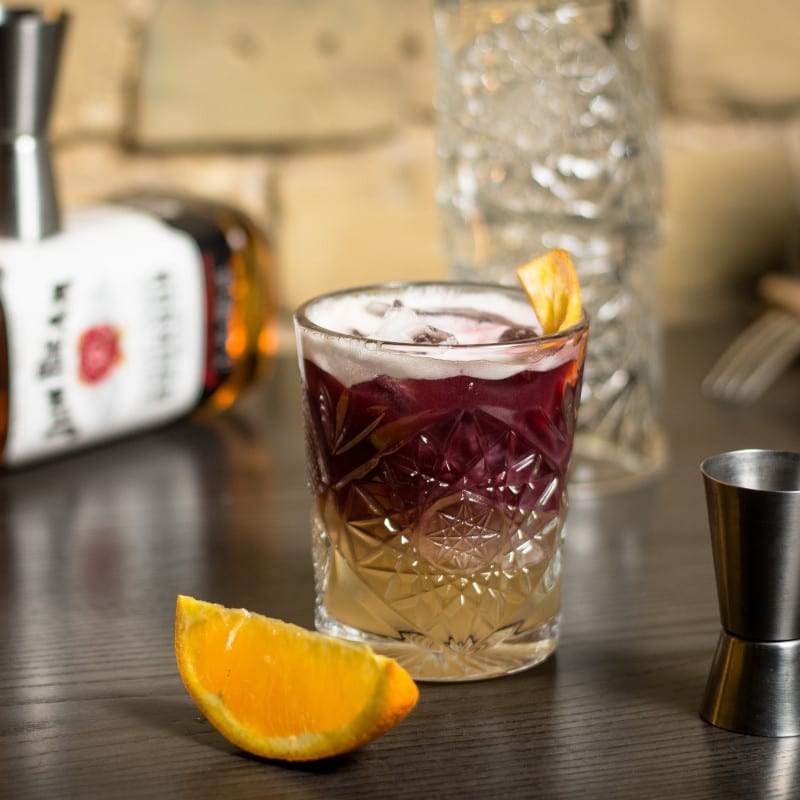 New York Sour
New York Sour is a somewhat more fruity and colorful answer to a Whiskey Sour. A New York Sour is a Whiskey Sour with a few tablespoons of red wine floating on top of the cocktail. New York Sour is a variation of the classic and very popular Whiskey Sour. This is a drink you must try if you are already a fan of the original version. The original edition is sometimes also referred to as a Boston Sour.
Instructions
Fill a shaker with ice cubes.

Pour all ingredients except the red wine into the shaker and shake thoroughly.

Strain over a glass of ice cubes.

Take 4 tablespoons of red wine and carefully place in the top of the drink.

Garnish with a swirl of lemon and serve.