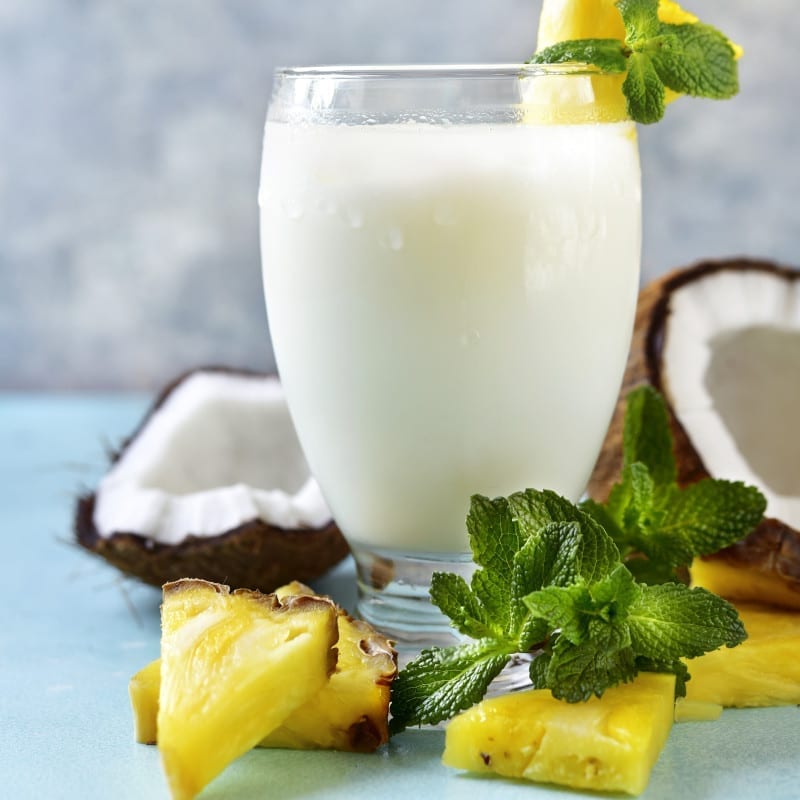 Pina Colada
Pina Colada is a sweet, creamy cocktail with the taste of coconut and pineapple, which means you can do nothing but think about the holiday. Pina Colada (correct spelling Piña Colada) means filtered Pineapple in Spanish. Pina Colada is Puerto Rico's official drink. The earliest tales of Pina Colada describe that in the 19th century, the Puerto Rican pirate Roberto Cofresí gave a drink or cocktail containing coconut, pineapple, and white rum, to strengthen their morale.
Instructions
Fill a shaker with ice cubes.

Pour all the ingredients into the shaker and shake thoroughly.