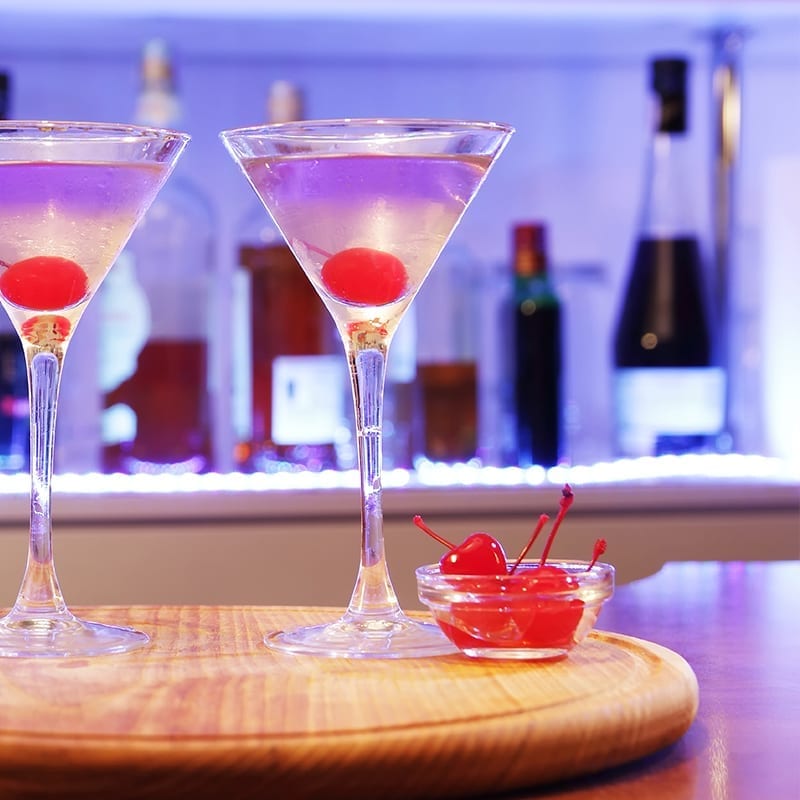 Aviation
Aviation is probably what one should describe as one of the forgotten classics. It is a drink that should be on your "bucket list," and when you try it, it will smoke in your top 10 favorite cocktails. Maraschino liqueur and Creme De Violette can be hard to find in Denmark, which is probably why this cocktail is hard to find nowadays.
Instructions
Fill a shaker with ice cubes.

Pour the ingredients into the shaker and shake.

Serve in a martini with a swirl of lemon peel in the glass.