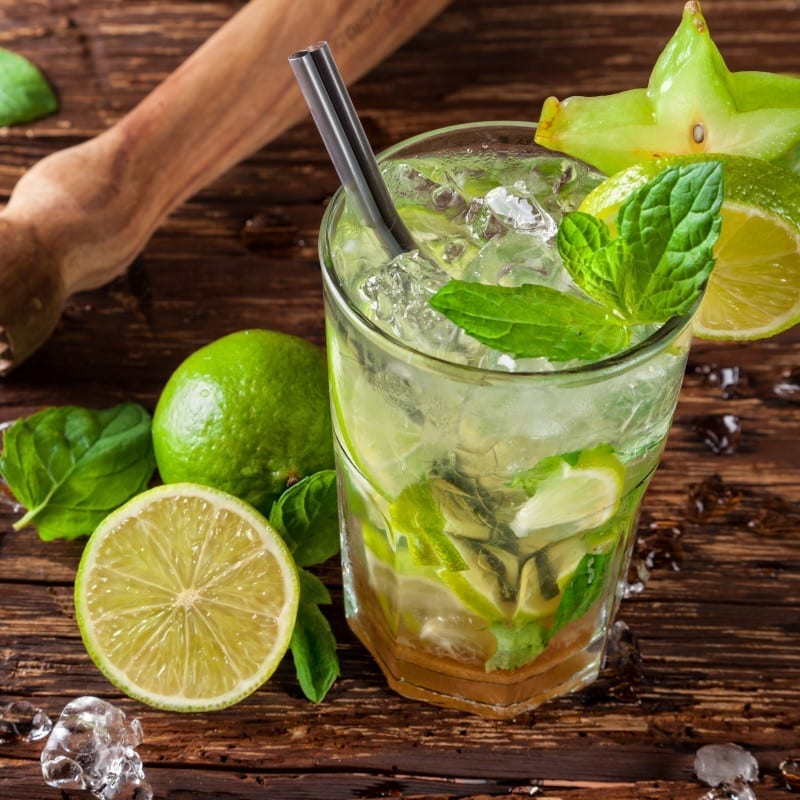 Mojito
Mojito is a sweet, sour cocktail where the Mojito coin goes and makes this cocktail super refreshing. This Mojito recipe is perfectly suited for a hot summer day where the sun is baking down. Try the drink and our recipe for a fun party in town or at home when partying through!
Instructions
Squeeze the juice from 2 slices of lime into a low glass.

Gently zero the mint leaves by hand and place in the glass, save some to decorate the drink at the end.

Then fill the glass with crushed ice.

Then add Havana Club 3 year old, Marie Brizard Cane Sugar Syrup, 4 grams, cane sugar and water.

Stir until all ingredients are mixed.

Top again with crushed ice.

Then decorate with a fresh mint leaves and 3 grams cane sugar on top and serve.