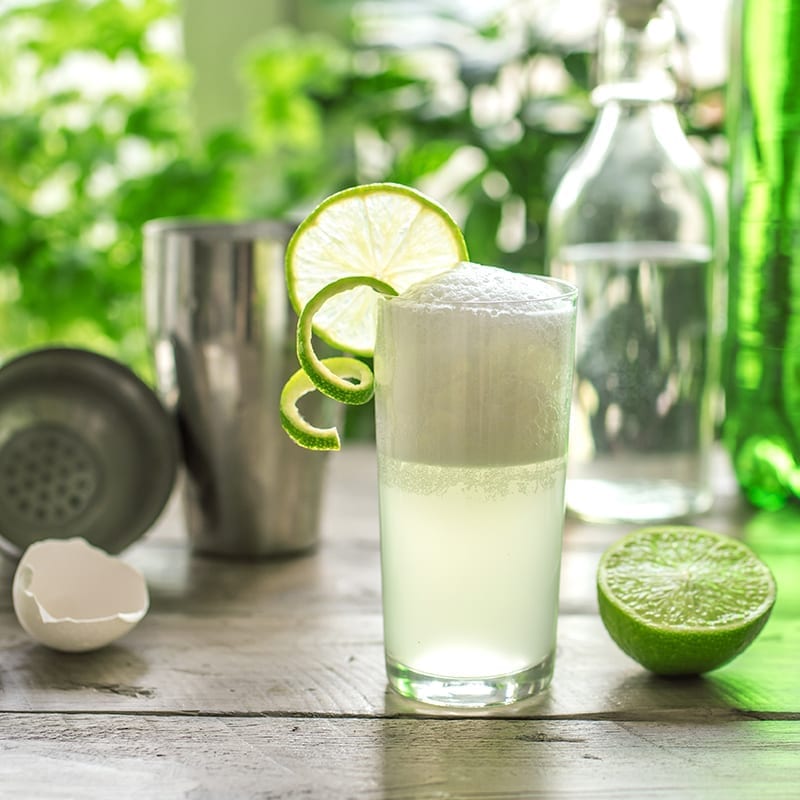 Gin Fizz
Gin Fizz is a sour drink with the soda from Danish water, perfect for summer. Fizz is a variation of the older family of cocktails called "sours." What categorizes Fizz is that it contains acidic juices such as lime or lemon and carbonated drinks.
Instructions
Pour ice cubes into a shaker.

Add all ingredients except the water and shake thoroughly.

Pour the contents into a high glass and top with water.