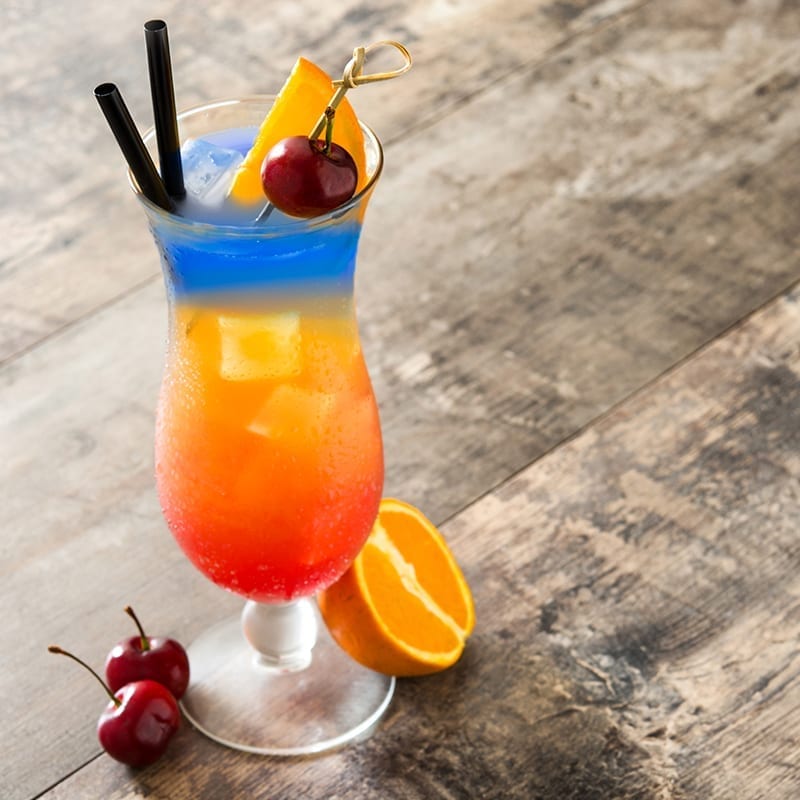 Barbados Sunrise
Barbados Sunrise a 4 layered cocktail named after Antonio Vivaldi. Barbados Sunrise is named after March 4, when the violinist and Italian composer Antonio Vivaldi was born in 1678.
Instructions
In a small glass, mix rum and blue curacao together, set it aside.

Fill a tall glass with crushed ice and pour orange juice into the glass.

Slowly pour the grenadine syrup in the middle so that it falls to the bottom.

Carefully pour the mixture of rum and blue curacao over the back of a crust so that it settles to the top of the glass over the orange juice and serve.