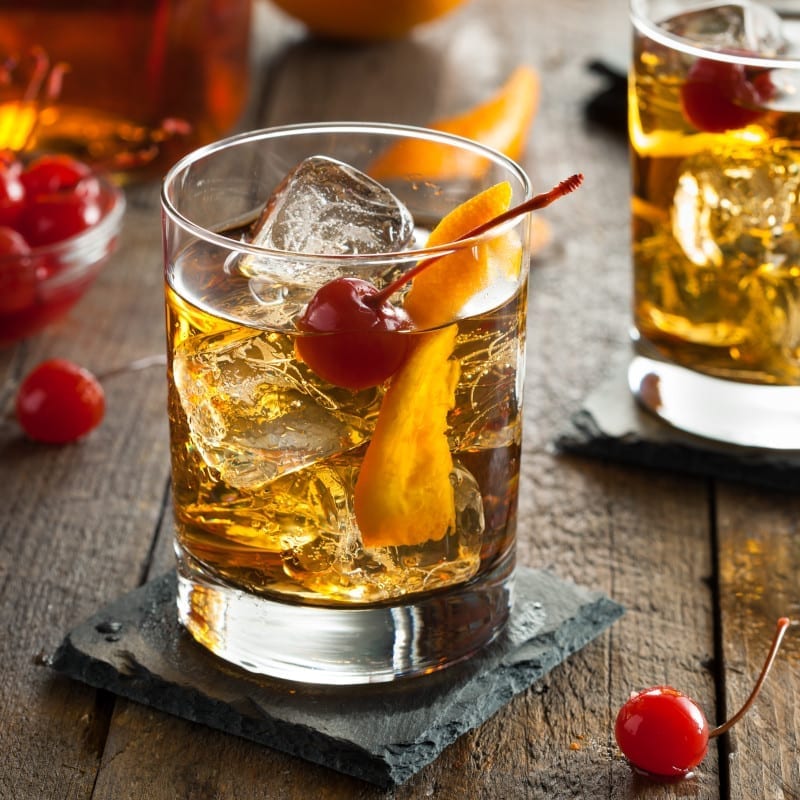 Old Fashioned
For many, Old Fashioned is the holy grail of cocktails and must be executed with the individual ingredients' precision. We have done our best with this recipe to get so close to the essence of what an Old Fashioned should be. An Old Fashioned should be sweet, aromatic with a bit of bite from the angostura. Suppose you do not enjoy the bitterness so much. In that case, you can choose to turn down the angostura, but be aware that it is the one that binds the whole cocktail together, turn down the angostura too much, and you end up with a sweet bourbon which is not necessarily very interesting.
Instructions
Pour all the ingredients into a low glass of ice cubes.

Stir until the sugar is dissolved.

Cut a swirl of an orange peel and squeeze it so that the oils from the peel are released.

Put the peel into the glass and serve.