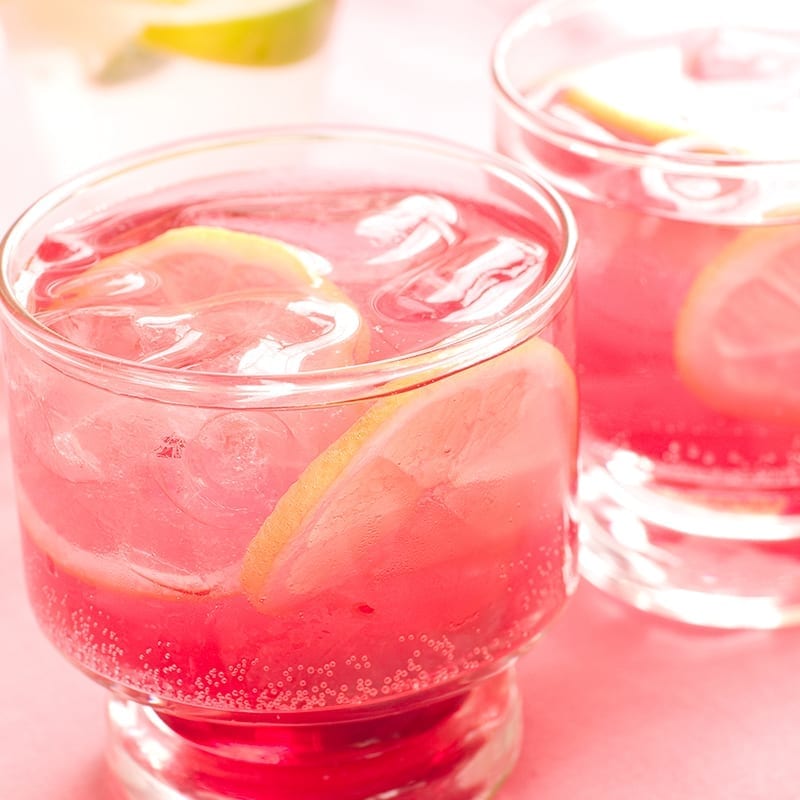 Cosmopolitan Delight
A Red / Pink drink with a sour but still sweet taste is perfect for a welcome drink. Despite the name, Cosmopolitan Delight has nothing to do with the classic Cosmopolitan as we know it. Cosmopolitan Delight has a well-balanced taste between brandy, citrus, and red wine.
Instructions
Fill a shaker with ice cubes.

Add Cointreau, Lemon Juice, Marie Brizard Cane sugar syrup, Red Wine and Monin Almond Syrup and shake thoroughly.

Strain over a low glass filled with ice cubes garnish with a triangle of orange in the glass and serve.