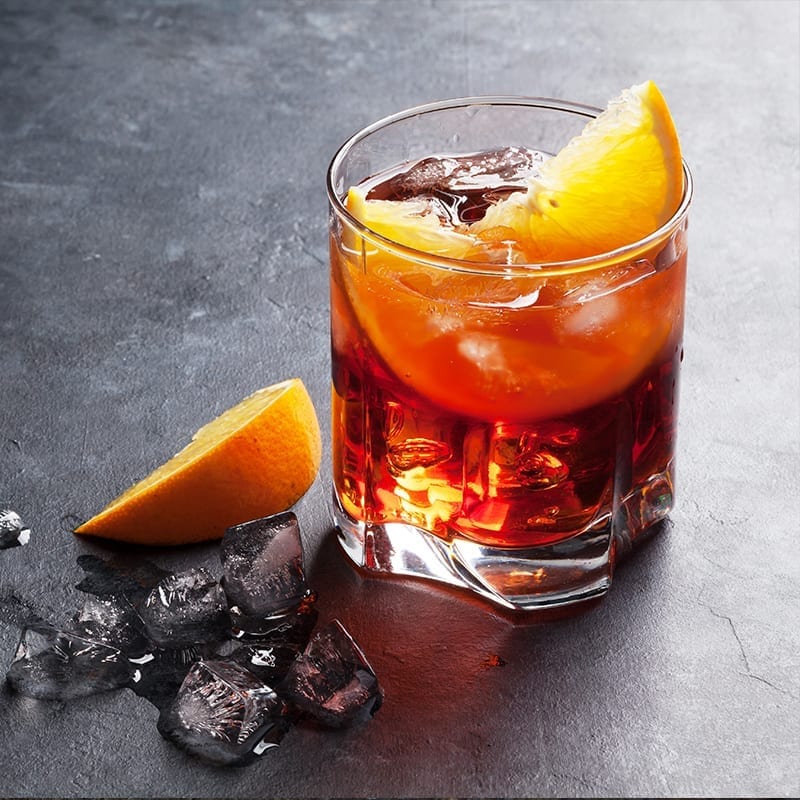 Americano
Americano is a bitter, refreshing cocktail that is perfect before a meal or later in the evening. Americano was first served in 1860 at Gaspare Campari's Bar, Caffé Campari. Originally, the cocktail was called Milan-Turin.
Instructions
Fill a glass with ice cubes.

Pour Vermouth and Campari into the glass.

Add a slice of orange to the glass and serve.