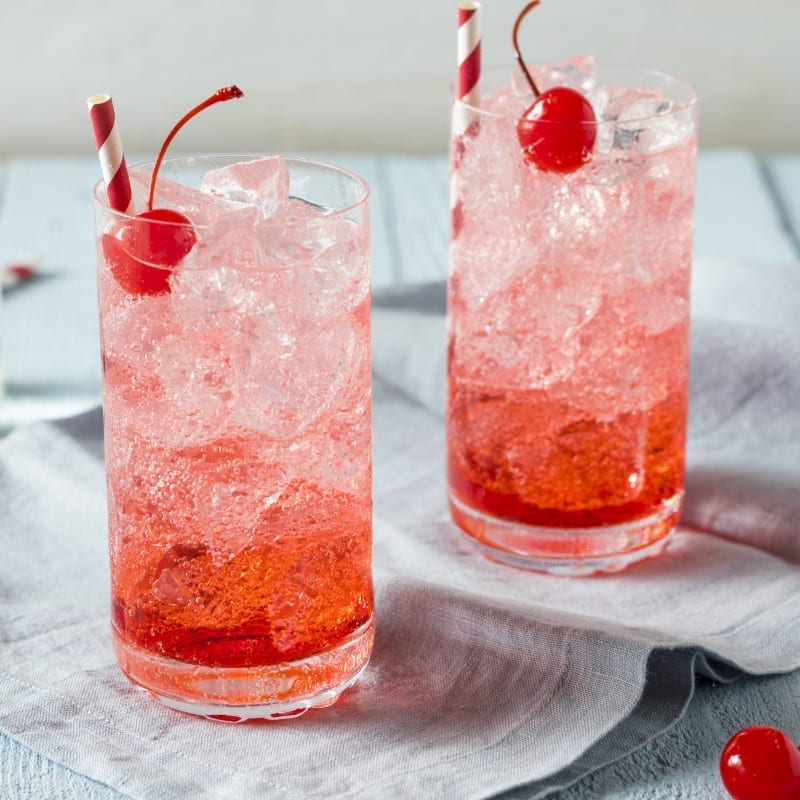 Shirley Temple
A Shirley Temple is a sweet, non-alcoholic cocktail often used to serve children who participate in slightly finer events with adults. The drink is named after one of America's most famous child actors, Shirley Temple. The drink was often used to serve children as a kind of "mocktail" or "virgin" cocktail for parties where alcohol is served to adults.
Instructions
Fill a tall glass with ice cubes.

Pour Grenadine, Lime Juice and Fever-Tree Ginger Ale into the glass and stir.

Garnish with a slice of lemon on the edge and serve.