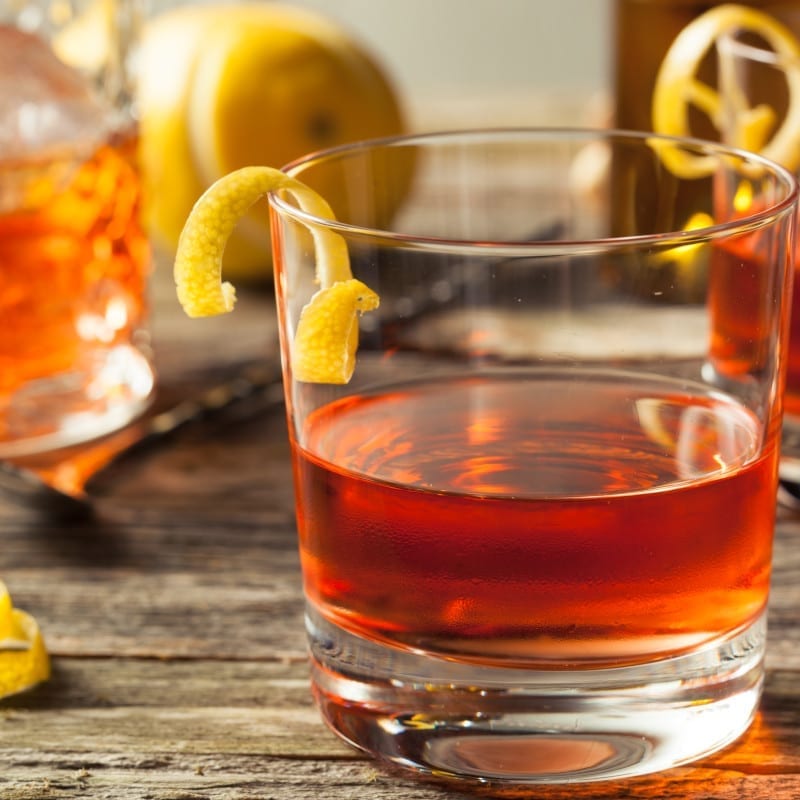 Sazerac
Sazerac is a classic whiskey cocktail that has a perfect balance between the sweet and the bitter. The drink works for a relaxing Friday cocktail. Sazerac is originally from New Orleans. The name comes from "Sazerac de Forge et Fils," a cognac that Sazerac was originally made with; whiskey later became a more popular choice.
Instructions
Pour Marie Brizard cane sugar syrup into a low glass.

Then add Angostura, Pernod and Whiskey to the glass.

Cut a swirl of orange, squeeze it and put it into the drink.