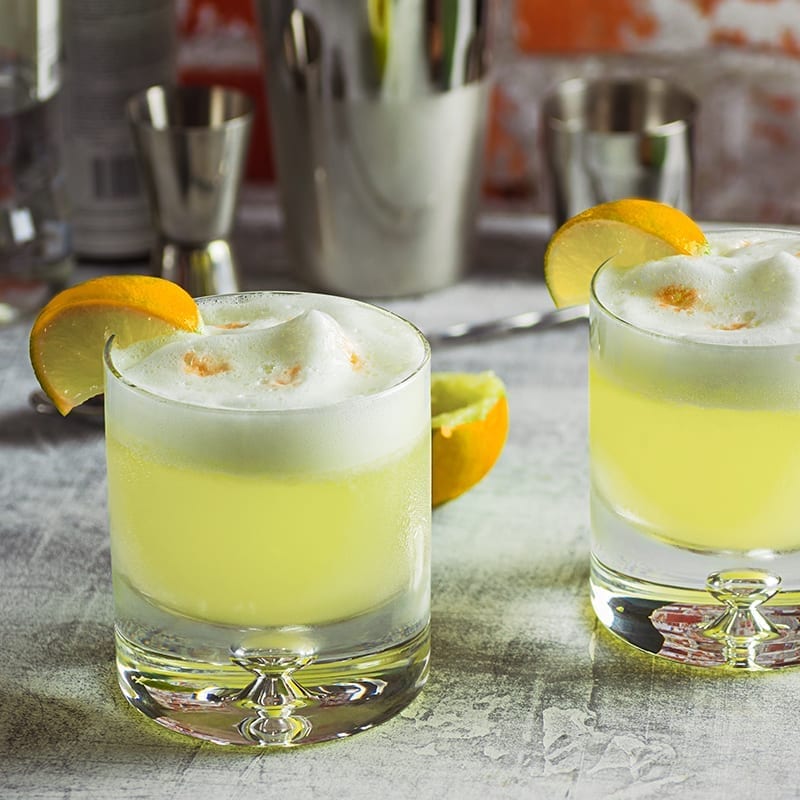 Gin Sour
Gin Sour is related to the famous classic Whiskey Sour. A Sour is a family of drinks where cardinal ingredients are lemon juice or lime juice, cane sugar syrup, and egg white.
Instructions
Fill a shaker with ice cubes.

Pour all the ingredients into the shaker and shake thoroughly.

Strain over a low glass with ice cubes.

Garnish with a slice of lemon on the edge and serve.