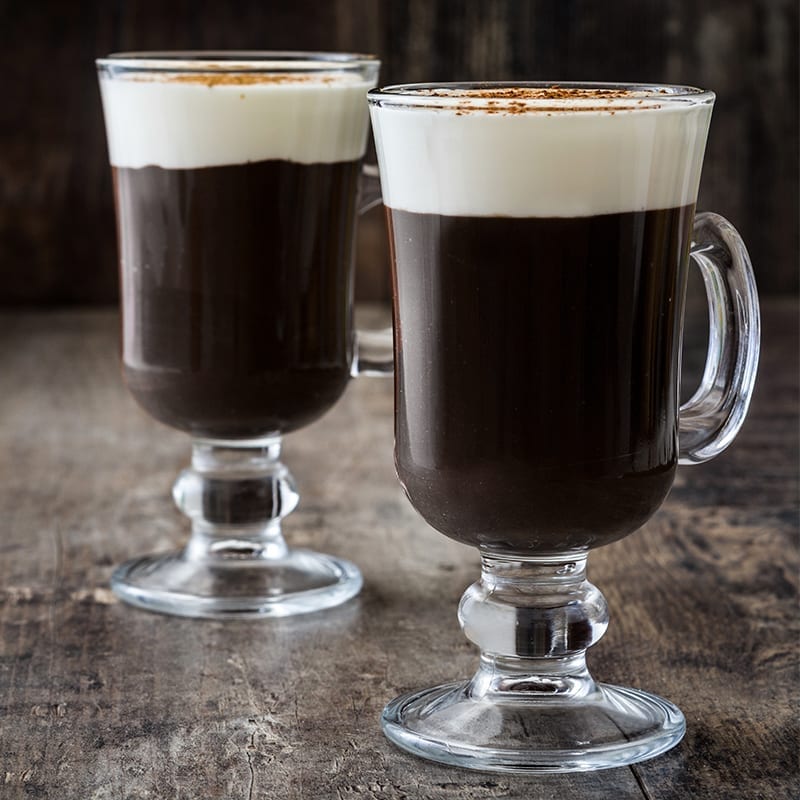 Greenlandic Coffee
The Greenlandic answer to an Irish coffee, so of course, you need a little more kick in. Delicious coffee to serve after the meal and a small show can be made by the right procedure described above.
Instructions
Mix Nescafe gold, boiling water and stir around.

The coffee, Kahlua and whiskey are mixed in the glass, and should be as black as the polar night.

Then add a layer of whipped cream, which represents the ice cream, and finally ignite the grand marnier in a spoon.

It is then carefully poured into the coffee, and a 'northern light' arises along the beam as it is poured in.