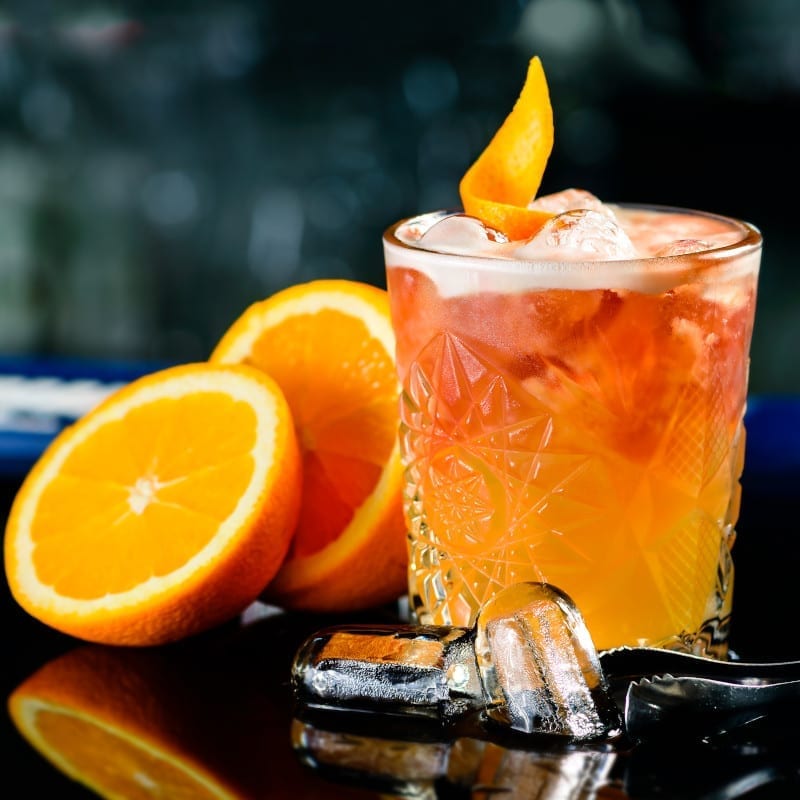 The Golden Dram
The Golden Dram is a cocktail that can be enjoyed on all occasions. Regardless of the season, it is definitely not a stupid choice, especially if you want to try a different variation than the classic "Old Fashioned."
Instructions
Pour Honey Syrup, Angostura and half of the whiskey into a low glass.

Add one ice cube and stir.

Slowly add the rest of the whiskey and a few ice cubes while stirring.

Cut a slice of orange and squeeze it so that oils come out, add it to the drink and serve.