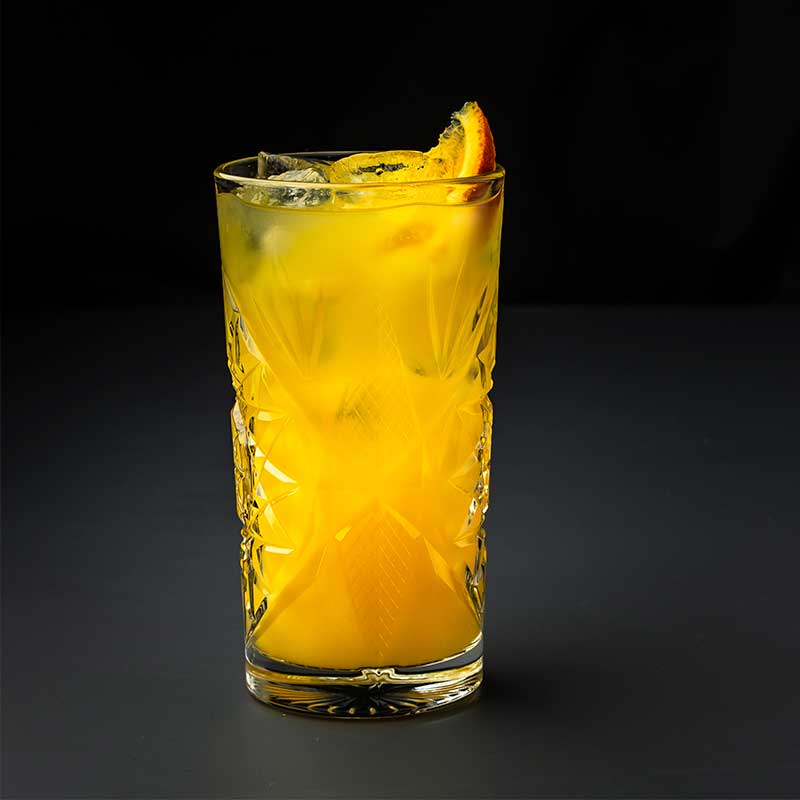 Screwdriver ( Vodka Juice )
A Screwdriver is the classic Vodka Juice that we all know and love. A Screwdriver is incredibly simple to make and can easily be enjoyed even if you are not so much for vodka, as the juice goes and stores all traces of alcohol in the drink. The International Bartenders Association has also named the drink as one of their official cocktails.
Instructions
Fill a tall glass completely with ice cubes.

Add Absolute Vodka and Orange Juice to the glass.

Stir lightly, garnish with a boat of orange and serve.