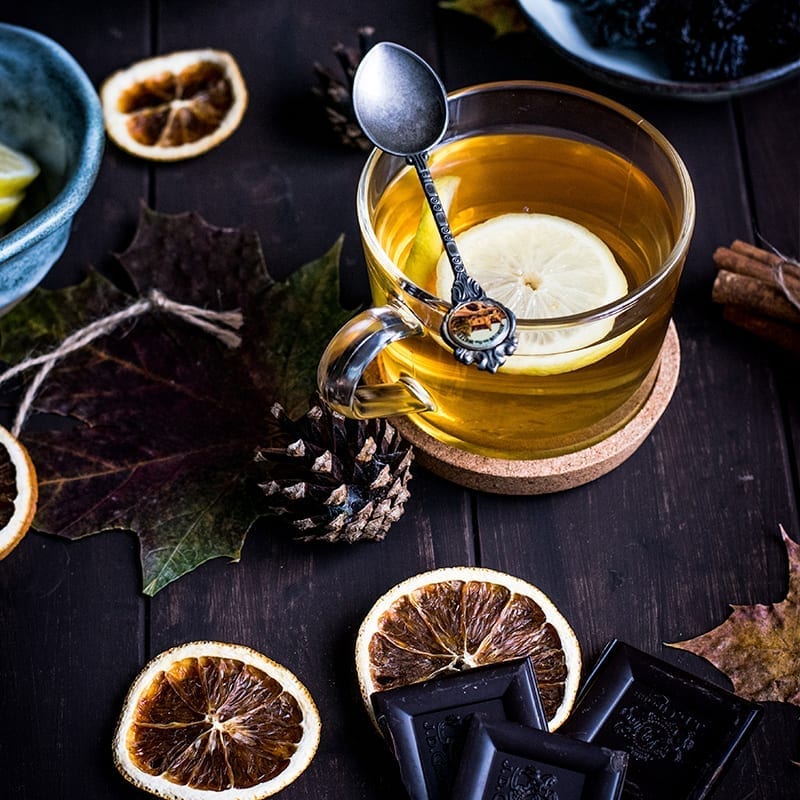 Hot Toddy
A Hot Toddy recipe can vary significantly from place to place, but it typically contains some form of whiskey and something sweet. The word "Toddy" comes from India as Toddy is a drink made up of fermented juices from Indian palm trees.
Instructions
Add Monkey Shoulder to a glass or cup suitable for hot drinks.

Then add Marie Brizard Cane Sugar Syrup followed by two drops of Angostura Bitters.

Top off with 12 cl. almost boiling water, then stir around.

Cut a swirl of lemon peel and squeeze it a bit to get the juices released, then add to your cocktail and serve.