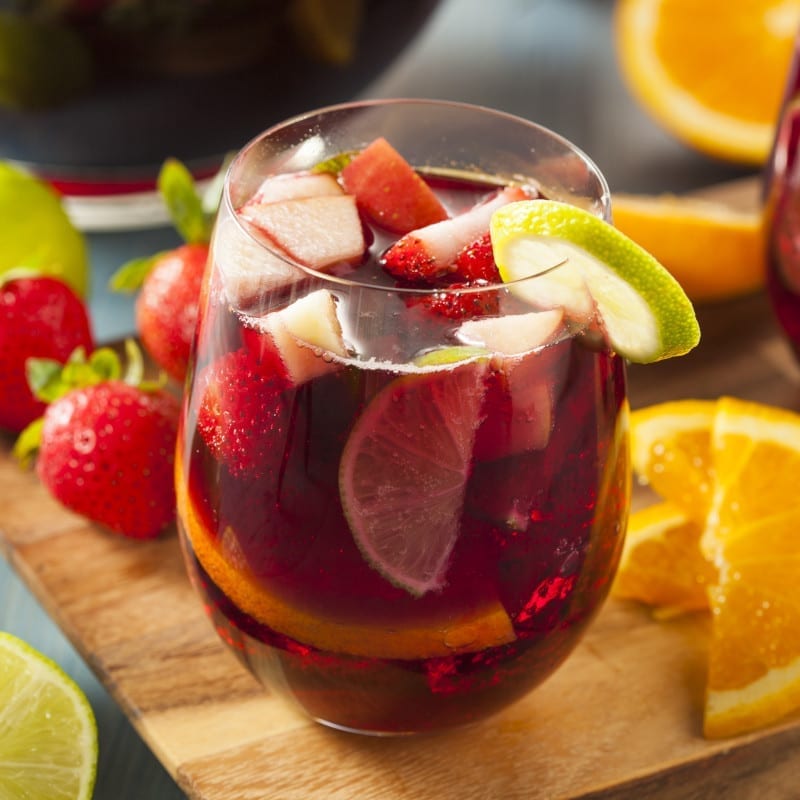 Sangria
Sangria is a really delicious and fruity summer drink with a fresh citrus flavor, which you would traditionally make as a punch for large and small gatherings. It should be enjoyed ice cold in the hot weather! Perfect for the fun summer parties where there must be a good punch. The word Sangria is thought to come from the Spanish word "sangre" which means blood.
Instructions
Mix cold red wine, cava and vodka in a jug with lots of ice cubes.

Add the lemon juice and the juice from half of the orange.

Cut the other half of orange into small triangles and place them in the jug.

Place the jug in the refrigerator for 30 minutes.

Taste the sangria again, it must not be too sour or sweet.

Finally, stir the mixture well.

Serve in tall glasses filled with ice cubes and pieces of oranges and lemons.