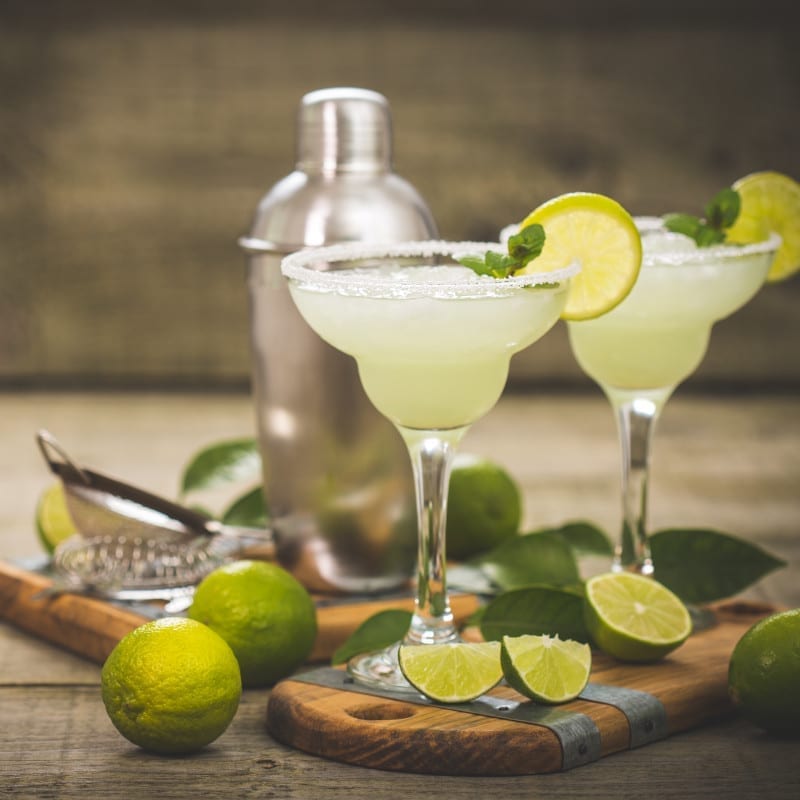 Margarita
Margarita is a sour and salty cocktail with a bite from the tequila where it ends with sweet orange in the taste. If you have had a long week, this is the perfect choice for your Friday cocktail. According to cocktail historian David Wondrich, the margarita is a popular Mexican and American drink, "Daisy" (Margarita is Spanish for "Daisy"), where it is made with tequila instead of Brandy. During the Prohibition era (around the 1930s), this popular drink became famous in the United States, where alcohol was smuggled across the border in large quantities.
Instructions
Add salt to a cloth and moisten the area where you put salt.

Run the edge of a martini glass around in the salt so you end up with a fine salt edge.

Pour the juice from a quarter of the lime and all the ingredients into a shaker with ice cubes and shake thoroughly.

Strain into the martini glass, garnish with a slice of lime and serve.