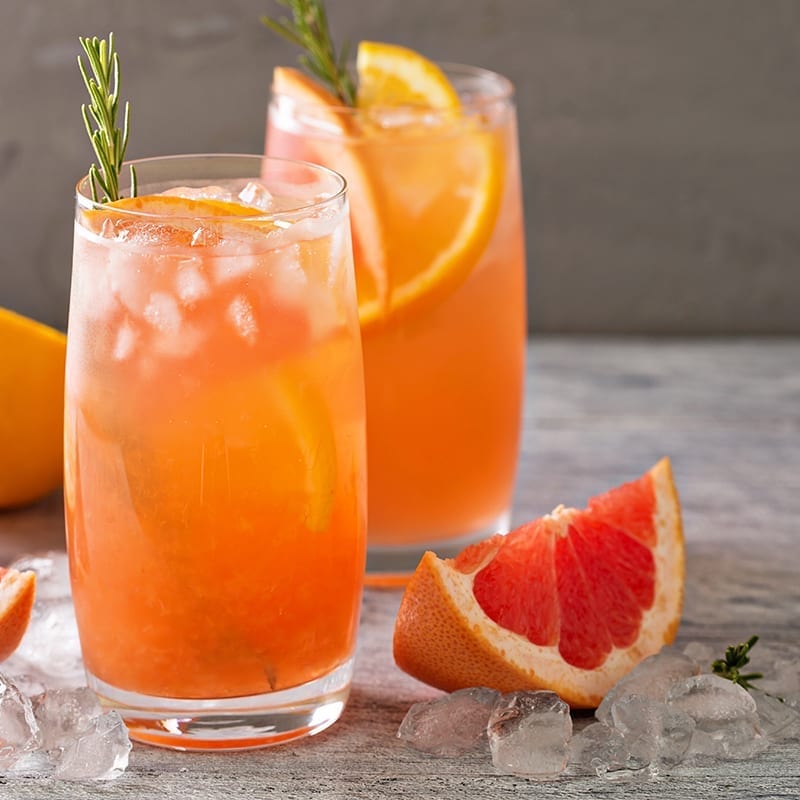 Brass Monkey
Brass Monkey is a Screwdriver with a twist of rum. The Heublein Company produced a ready-made canned cocktail from the 1970s until sometime in the 1990s. Brass Monkey was available in cans from 500 ml up to 750 ml; at that time, the American liquor stores mostly had only beer, wine, and hard liquor; there were very few pre-mixed alternatives.
Instructions
Fill a tall glass with ice cubes.

Add Havana Club, Absolut Vodka and orange juice to the glass and stir.

Garnish with a slice of orange on the edge and serve.