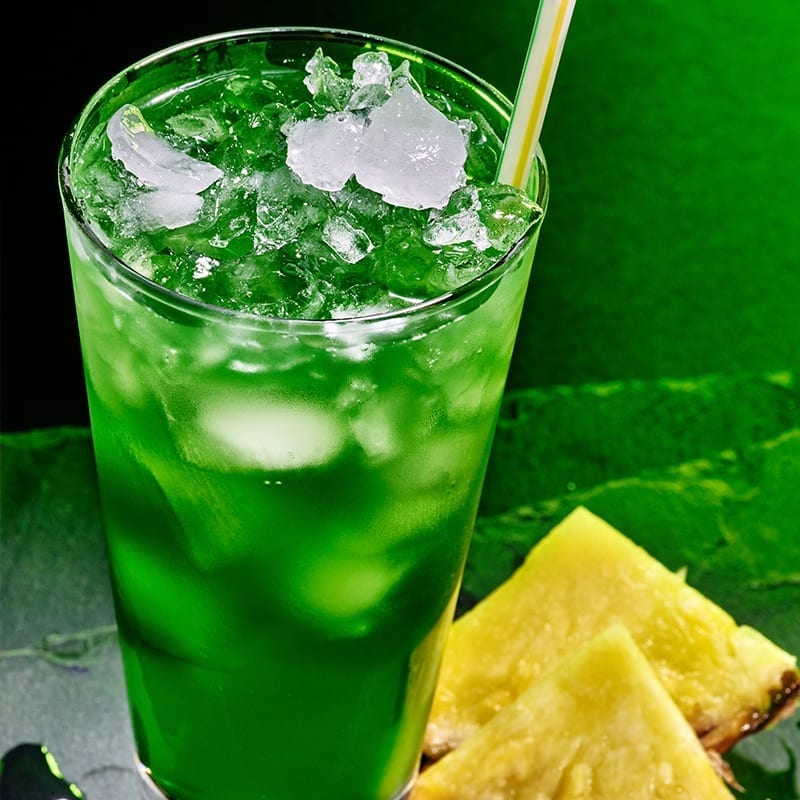 Champagnebrus
Champagne soda is perfect if you are not into the taste of alcohol but still want a little inside. Champagne soda is like many other drink recipes and attempts to hit the flavor and colors of the same name's ice cream, which we see countless times in drinks ranging from Kung Fu, the Astronaut, Filur, and many more that we have the recipes for here.
Instructions
Fill a tall glass with ice cubes.

Pour Cuba Caramel and lime juice into the glass.

Add green soda until it showers. Green soda can be replaced with Sprite.

Put a slice of lime on the edge and serve.