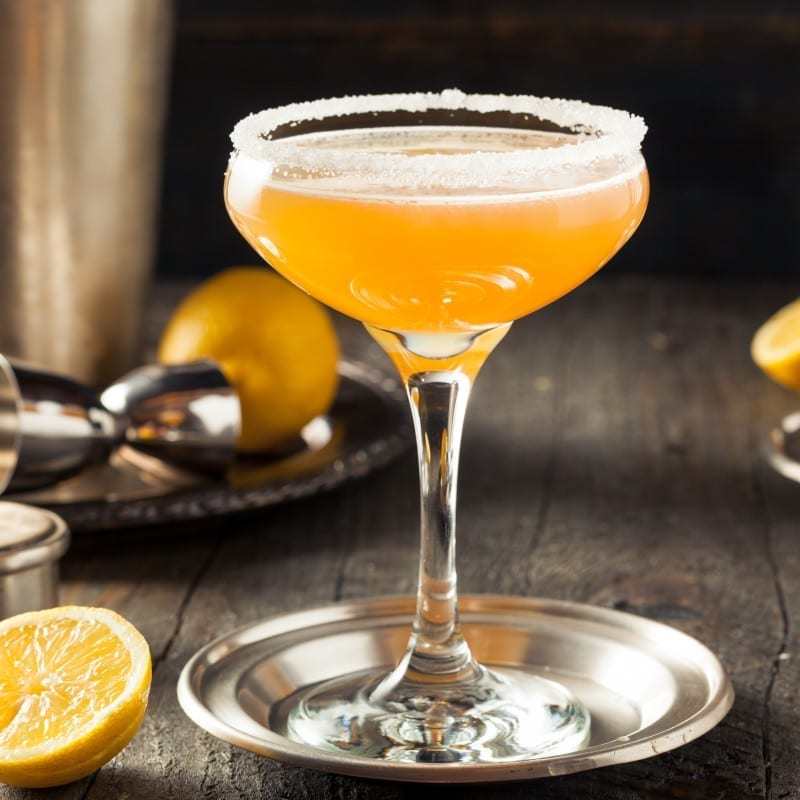 Sidecar
A sour, fruity cocktail with a good aroma, perfect for a day of relaxation. It is unclear when the Sidecar was invented, but it is believed that it was created shortly before World War I in either London or Paris. The drink is named after a motorcycle sidecar which in English would be called a Sidecar.
Instructions
Pour ice cubes into a shaker and cooled cocktail glass

Add Cognac, Cointreau, Marie Brizard Cane Sugar Syrup, lemon juice to the shaker and shake thoroughly.

Strain over the previously cooled cocktail glass, garnish with a slice of orange and serve.