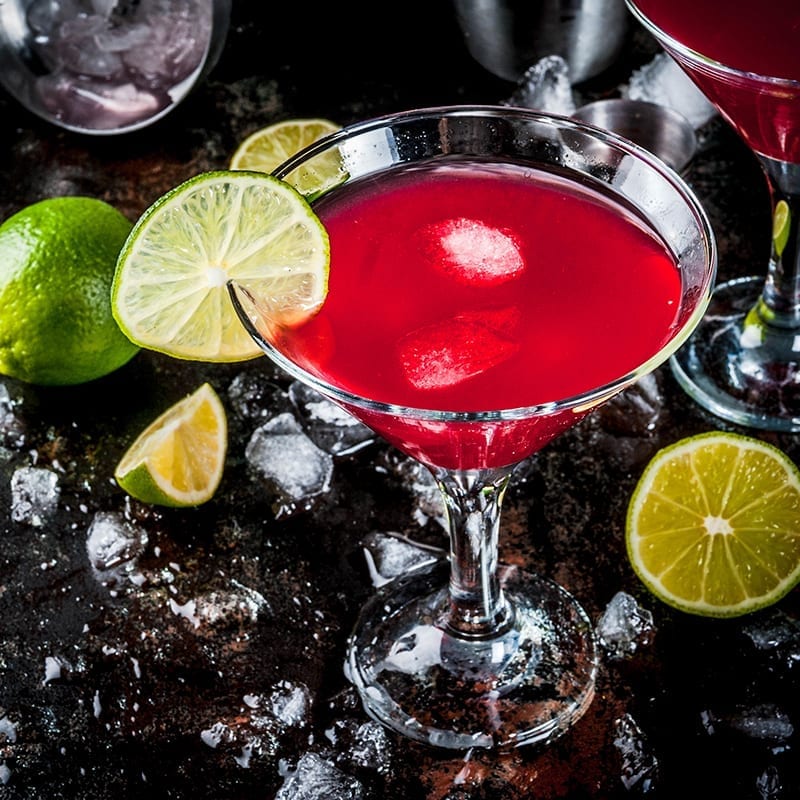 Cosmopolitan
Cosmopolitan is a sweet and fruity drink with a little bit of acidity, which means that the cocktail does not become too straightforward. The Cosmopolitan drink was invented in the 1980s, and it gained popularity in the American TV series "Sex & the City," which was broadcast between 1998 and 2004. The drink is, therefore, perfect for your girl's night!
Instructions
Pour all the ingredients into a shaker with ice and shake thoroughly for approx. 30 seconds.

Strain the contents into a martini glass and cut a piece of an orange peel.

Squeeze the orange peel and add it to the cocktail so the oils mix with the cocktail and serve.