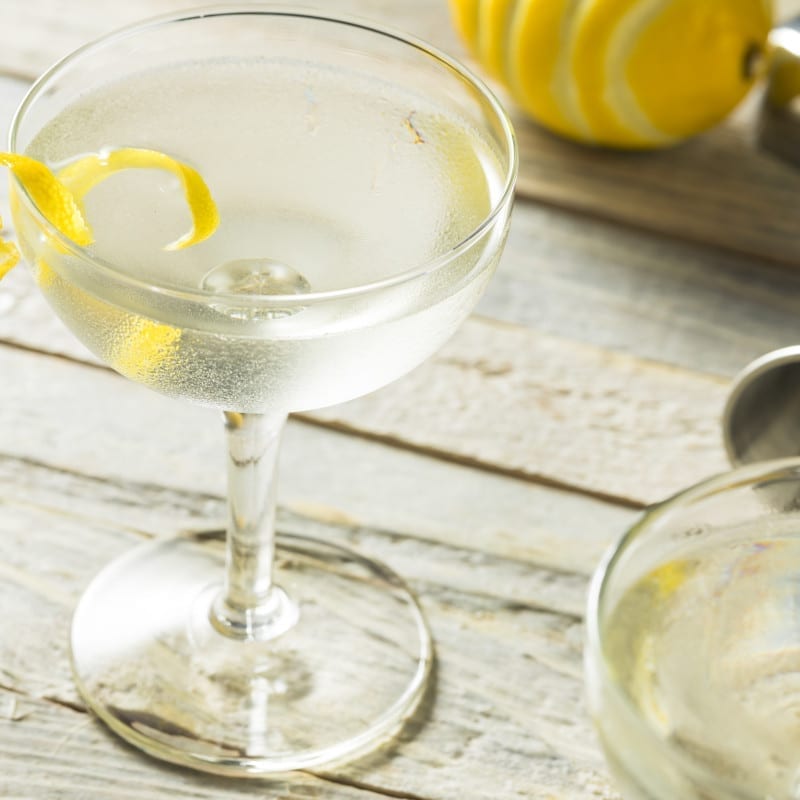 Vesper Martini
Vesper Martini is a spicy, light cocktail with a bit of acidity and should, of course, be shaken in true Bond style. Vesper Martini has become a classic among bartenders around the world and one of the cocktails a self-respecting bartender should be able to create.
Instructions
Fill a shaker with ice cubes.

Add Gordon's Gin, Absolute Vodka and Lillet Blanc and shake thoroughly.

Strain into the cooled martini glass and serve with a swirl of lemon.