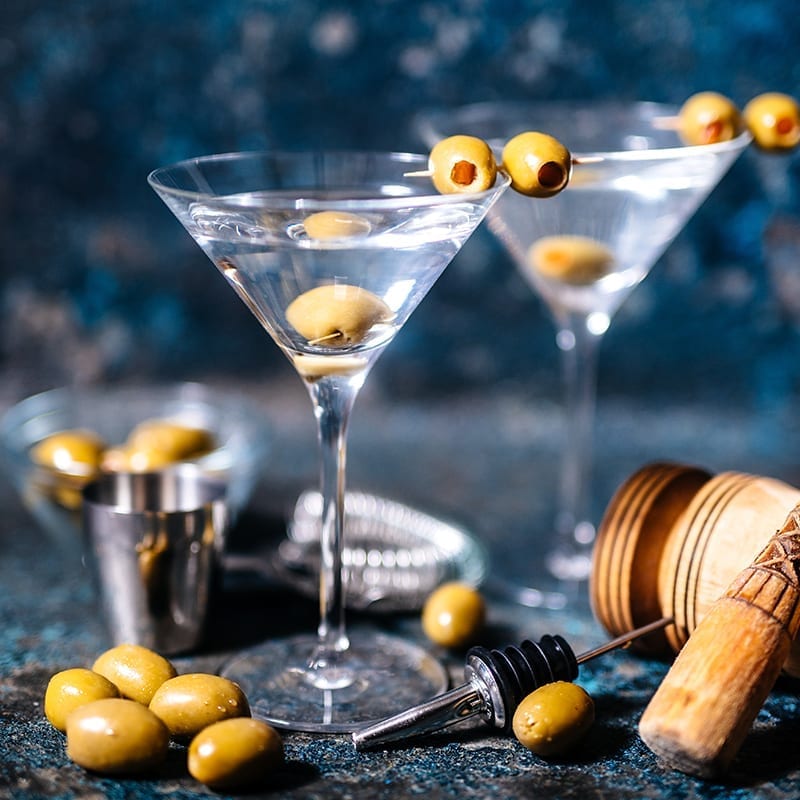 Dry Martini
A drink that can make people quarrel day in and day out about how the cooking is: if you want to enjoy cocktails throughout the evening together with delicious snacks or tapas, then Dry Martini is a perfect choice. It can easily be enjoyed with a small bowl of olives.
Instructions
Pour Beefeater Gin and Dry Vermouth into a glass of ice cubes and stir for about 30 seconds.

Strain the contents into the cocktail glass and garnish with an olive.