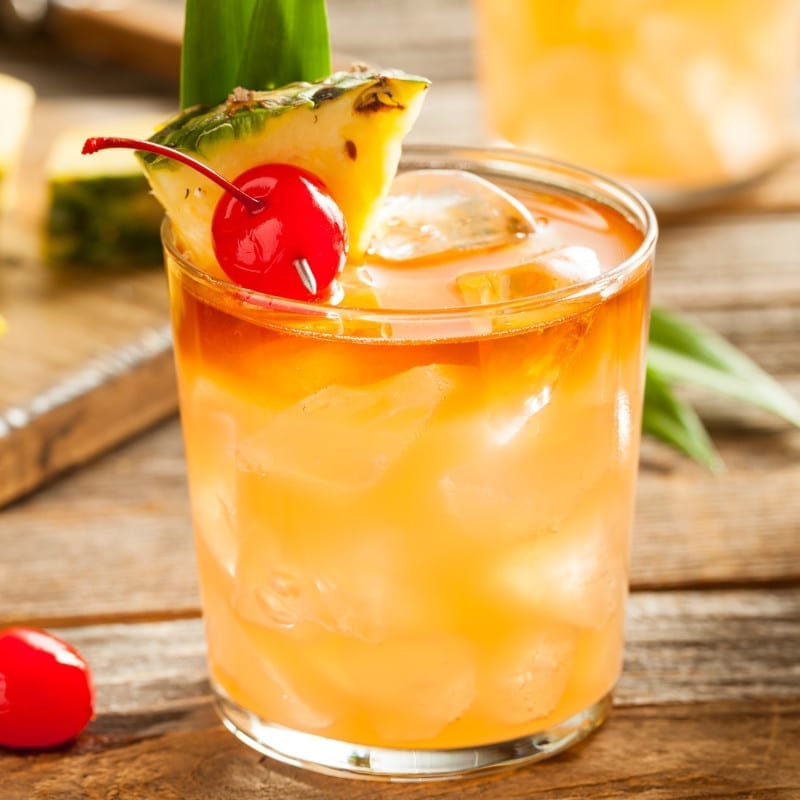 MaI Tai
Mai Tai is a sweet and fresh cocktail, so it is a hit at any party where it participates. Although it has many different components, it is still effortless to make if you have the remedies at hand.
Instructions
Fill a shaker with ice cubes.

Pour all the ingredients into the shaker and shake thoroughly.

Strain over a low glass and garnish with a sprig of mint and a straw or stirring stick and serve.