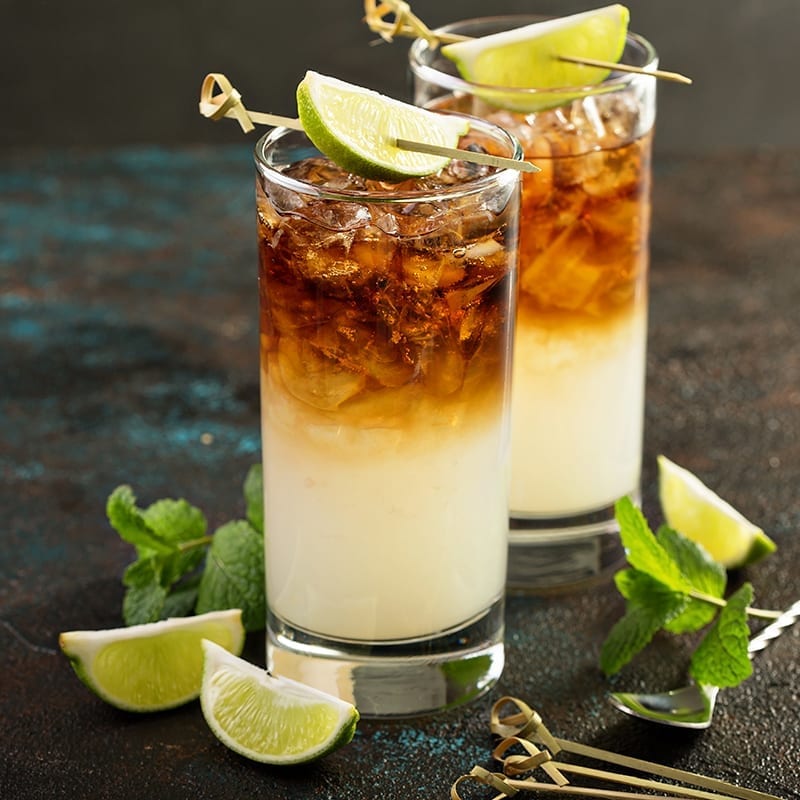 Virgin Dark 'N' Stormy
Virgin Dark 'N' Stormy is an alcohol-free version of one of the most popular cocktails. With a spicy, refreshing taste, it is to understand its enormous popularity here in Denmark. The drink is ideal as a refreshing cocktail for a party where you need an alcohol-free alternative.
Instructions
Fill a low glass with ice cubes.

Pour the Pineapple Juice and lime juice from one slice of lime into the glass.

Top it off with Ginger Beer.

Garnish with a slice of lime and serve.