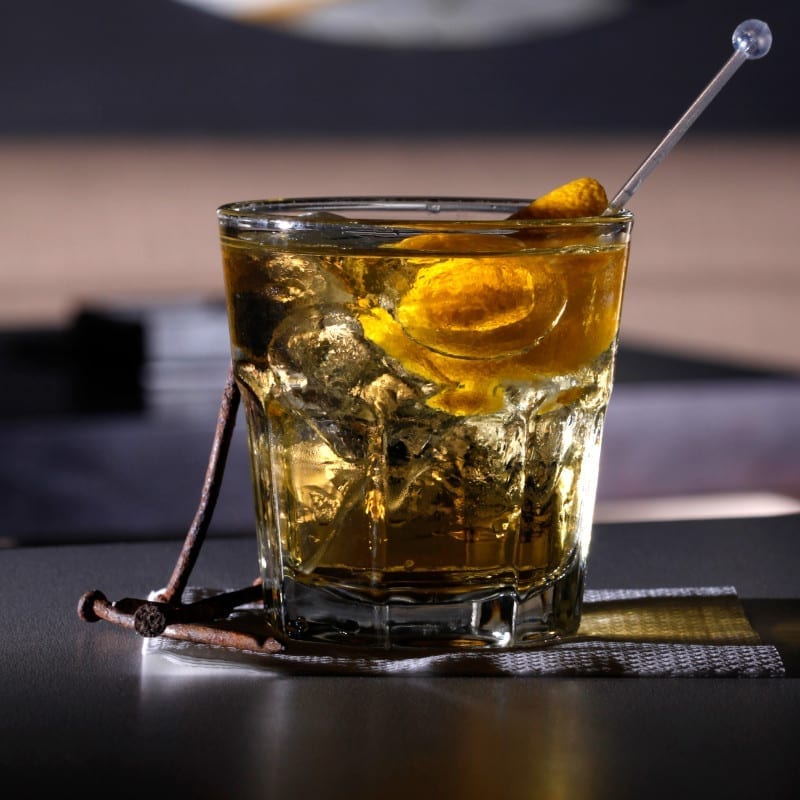 Rusty Nail
Rusty Nail is a sweet, spicy whiskey cocktail. Since the drink only consists of two kinds of spirits, a good Scotch whiskey must be used to achieve a good result. It is actually said that this drink in its time was to be stirred around with a rusty nail, hence the name Rusty Nail.
Instructions
Fill a glass with ice cubes.

Pour both ingredients into the glass and stir.

Add a slice of lemon and serve.