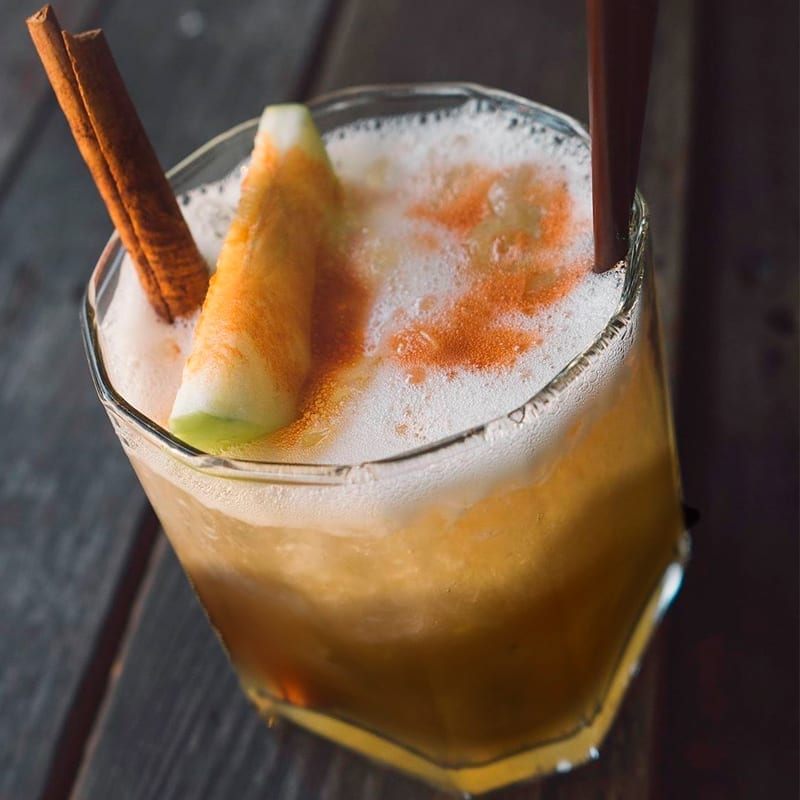 Jäger Sour
A spicy version of the classic whiskey sour, with a hint of licorice from the jägermeisteren, makes this cocktail unique. A Jäger Sour is a cocktail in the Sour category which, like Whiskey Sour and Gin Sour, is made with lime juice, cane sugar, and egg white.
Instructions
Fill a shaker with ice cubes.

Pour all ingredients into the shaker and shake thoroughly.

Strain over a glass of ice cubes.