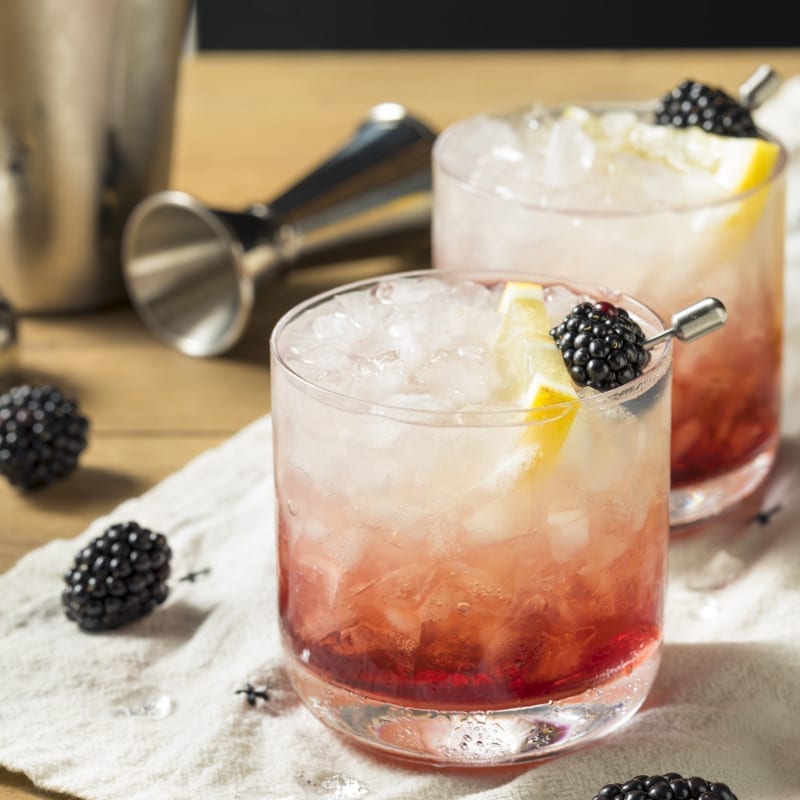 Bramble
Bramble is probably best described as a spring cocktail, with its lovely fruity berry taste and a bit of acidity from the lemon juice means that it does not become too sweet. Bramble was first created in London in 1984 by Dick Bradsell. At the time, Bradsell worked in a bar in Soho called Fred's Club, where he wanted to invent a British Cocktail.
Instructions
Pour Beefeater Gin, Lemon Juice and Marie Brizard Cane Sugar Syrup into a shaker without ice and shake thoroughly.

Strain into a glass filled with crushed ice.

Pour the blackberry syrup over the back of a spoon so that it settles as a layer on top of the cocktail.

Decorate with 2 pcs. blackberries and serve.