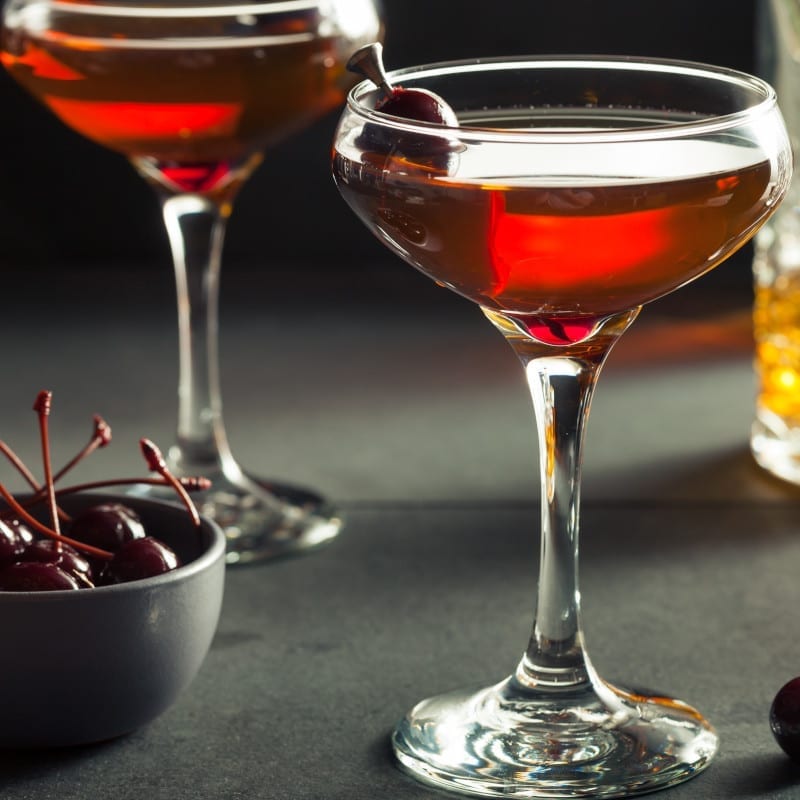 Rob Roy
A Rob Roy is reminiscent of a Manhattan, where a Rob Roy can only be made with Scotch Whiskey wherein a Manhattan you traditionally use Canadian whiskey or Bourbon. A Rob Roy is a cocktail that mainly consists of Whiskey and Sweet Vermouth. Rob Roy was invented in 1894 by a bartender in Manhattan. The drink was named after the Scottish folk hero Rob Roy MacGregor.
Instructions
Add the ingredients to a large glass and stir.

Strain into the cooled martini glass.

Garnish with a swirl of lemon zest and serve.