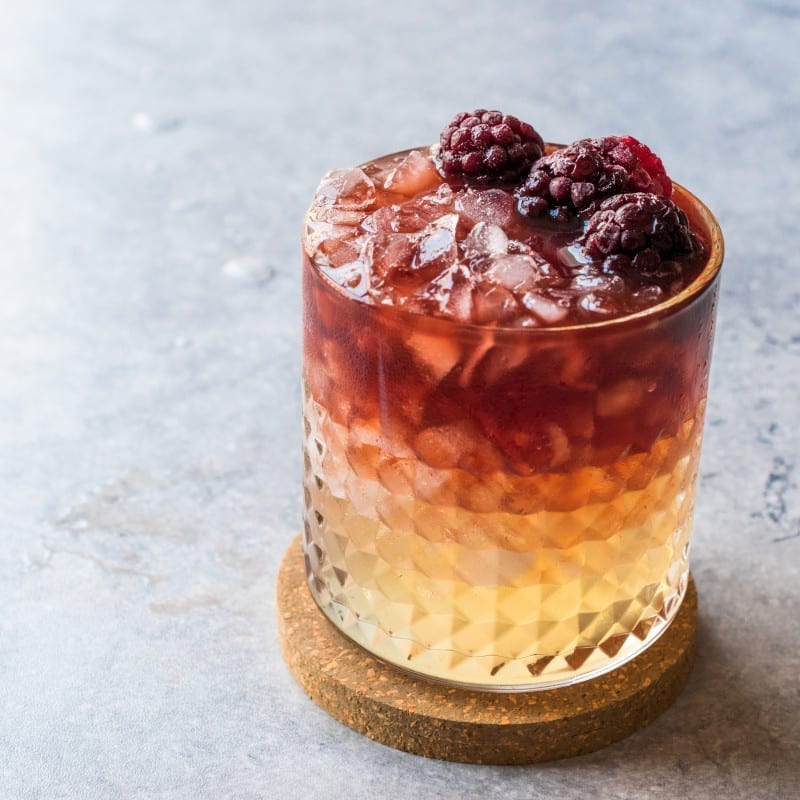 The Dramble
The Dramble is a twist of the classic cocktail "Bramble" with whiskey instead of vodka, which gives this drink a bit more character. The Dramble can clearly be recommended for a relaxing spring day. Dramble is probably best described as a mix between the two super popular cocktails; "Whiskey Sour" and "Bramble." So if you are a fan of one or both of them, this cocktail is definitely something you must try.
Instructions
Pour all the ingredients (except Créme de mure) into a low glass.

Fill the low glass with crushed ice and stir.

Top the glass with more crushed ice and pour the Créme de Mure over.

Garnish with a fresh blackberry and serve.