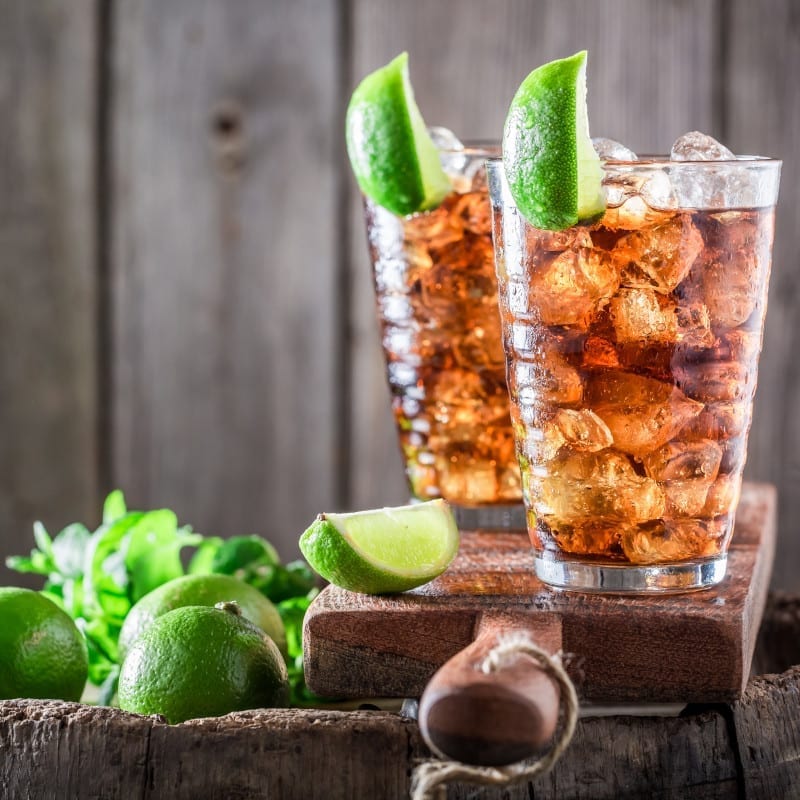 Long Island Iced Tea
Long Island Iced Tea is one of the slightly stronger cocktails with a very high alcohol percentage. However, the taste is still great when all appropriately mixed. Long Island Iced Tea was invented in 1972 by Robert "Rosebud" Butt. He made the cocktail in a competition where you had to come up with a mixed drink, where Cointreau had to be included. The drink was first created and tested at the Oak Beach Inn nightclub on Long Island, New York.
Instructions
Fill a tall glass with ice cubes.

Shake rum, gin, vodka, tequila, cointreau and lime juice with ice.

Pour the contents into the glass filled with ice cubes.

Top with coca cola, garnish with aslice of lime and serve.