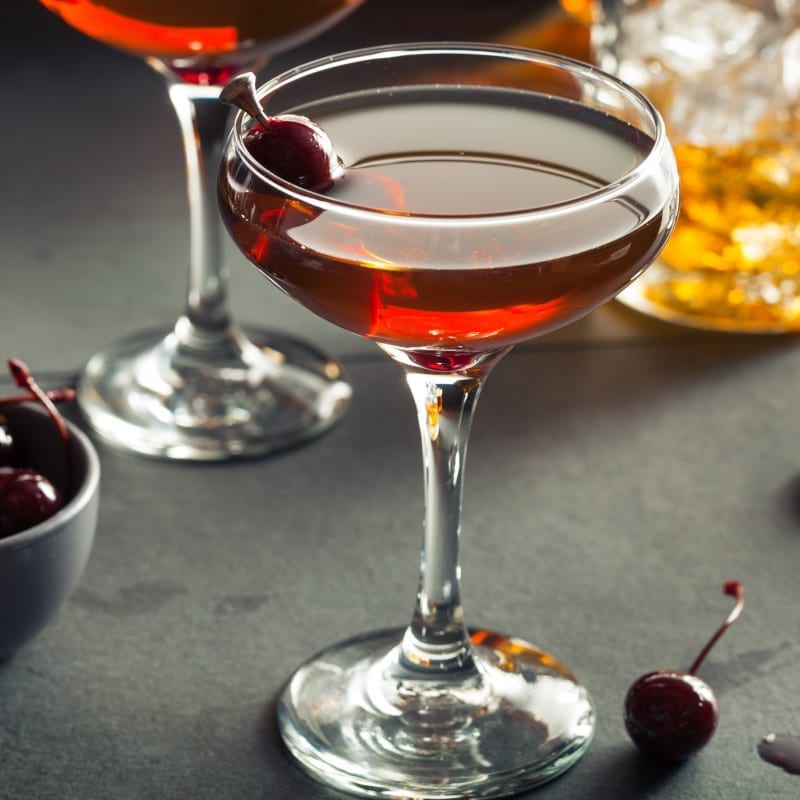 Manhattan
Manhattan is a sweet, bitter cocktail with a great aroma. The drink is a classic that is traditionally served in a chilled Martini glass but can also quickly be served in a low glass with ice cubes.
Instructions
Put ice cubes in the bottom of a shaker or a large glass.

Add all the ingredients and stir well, 15-20 times or to desired dilution.

Strain into the cooled martini glass and serve.