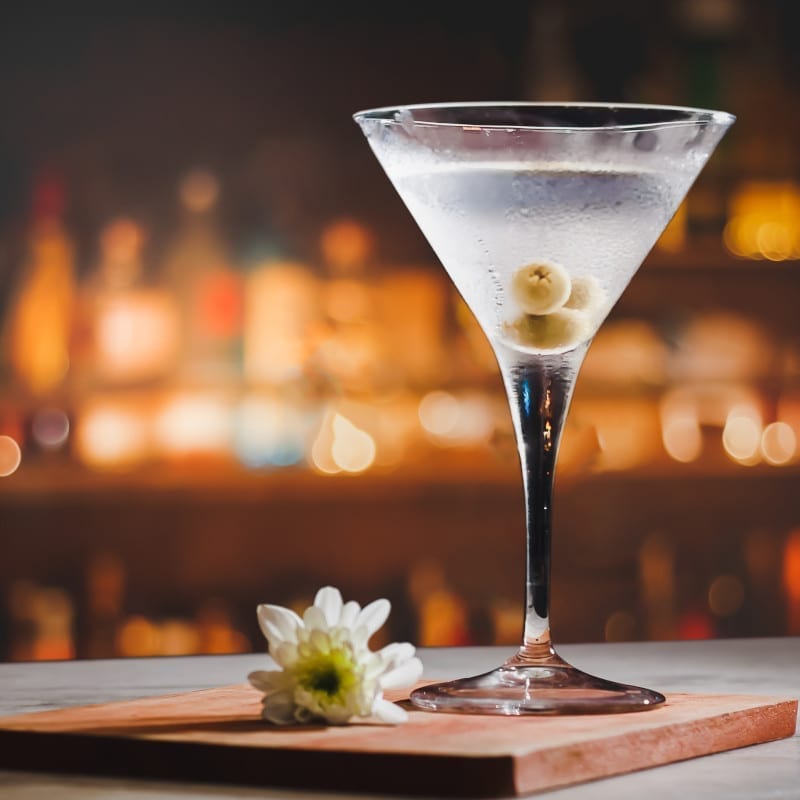 Vodka Martini
Vodka Martini is a sour, refreshing drink that should be enjoyed chilled. The drink is wonderfully simple and easy to create. The ingredients are also often some you have on hand. Vodka Martini, also called Vodkatini or kangaroo cocktail, is a Dry Martini variant where we replace gin with vodka. Ian Fleming's James Bond has his own version of the Vodka Martini called a Vesper Martini, which can also be found on our site.
Instructions
Pour the ingredients into a glass or the bottom of a shaker with ice cubes.

Stir for about 30 seconds or until the dilution of the drink is comfortable.

Strain into the cooled cocktail glass.

Garnish with an olive and serve.