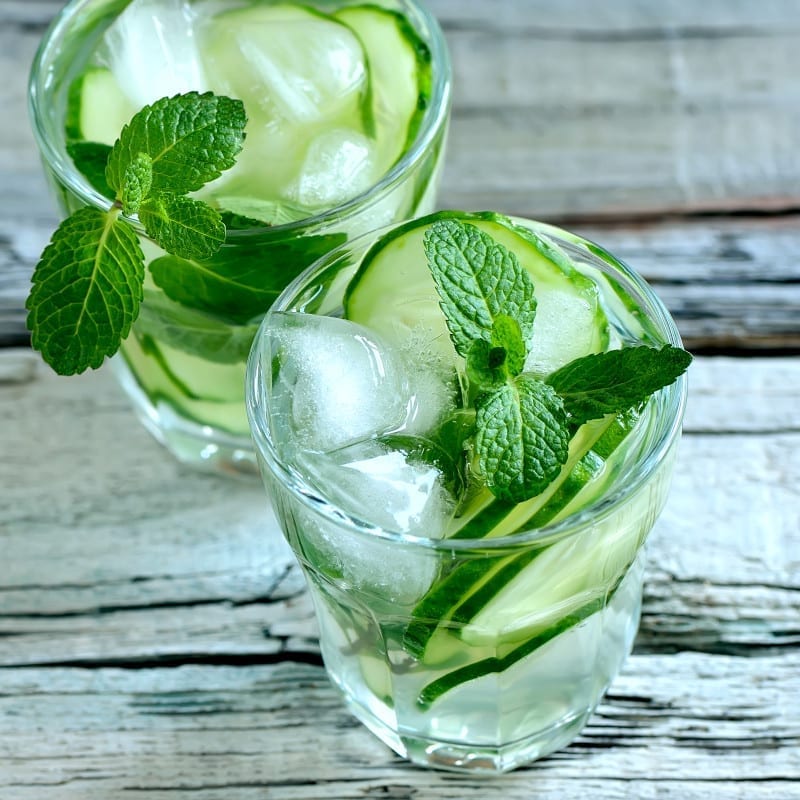 Hendrick's Summer Mule
Hendrick's Summer Mule is a refreshing summer drink that is nicely sour and a little spicy taste from the Ginger beer. Hendrick's Summer Mule is a variation of the classic Moscow Mule, where elderflower juice and gin are added.
Instructions
Pour lime juice into a tall glass, then add elderflower juice, gin and lime juice.

Add 6 mint leaves to the glass, and mash them in the glass.

Add ice cubes, stir, top with ginger beer, garnish with 2 slices of cucumber and serve.