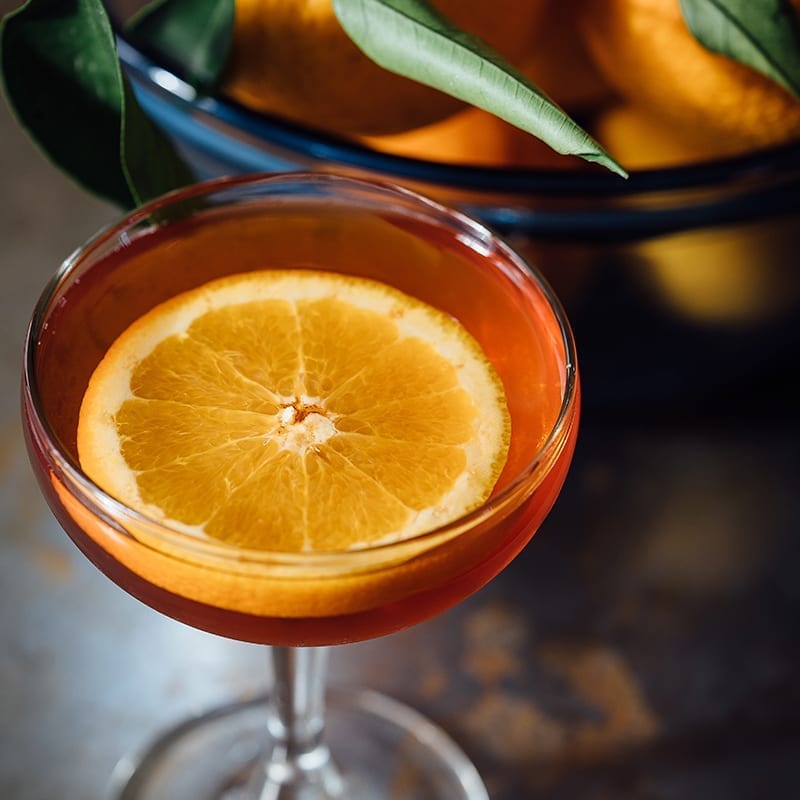 Blood and Sand
Blood and Sand er en gammel cocktail, hvor opskriften først kom frem i 1930'erne og har lige siden været et populært valg overalt i verden. Blood and Sand drinken får sit navn fra en 1922 tyrefægter film. Det er meningen at kirsebær likøren skal repræsentere blodet og appelsinjuicen skal repræsentere sandet i tyrefægterarenaen.
Tilberedning
Afkøl et cocktailglas.

Hæld samtlige ingredienser i en shaker med isterninger og ryst grundigt.

Si over i det afkølede cocktailglas og servér med en appelsinskræl.