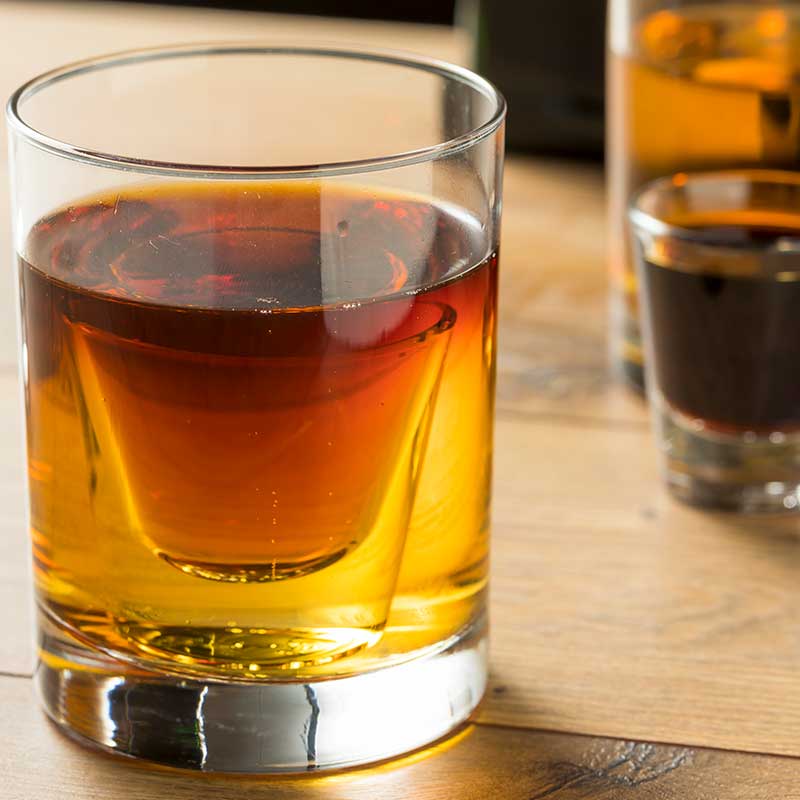 Jägerbombs
Jägerbombs are often "The Go-To Choice" for people at discos who want to get started quickly or need a little kick, with the caffeine from Red Bullen and Jagermeisterens 35% and infamous bitter licorice taste and relatively high alcohol content, it is not so strange. Another version of Jagerbombs that is not seen so much here at home but more in Germany and the US is that instead of energy drinks, it is with beer, which means that you can taste Jagermeisteren more can not really hide behind the sweet Red Bull.
Instructions
Take a 4 cl. shot glass and fill up with Jägermeister.

Then take a low glass and place the shot glass in the middle.

Then fill the low glass with redbull until it almost hits the edge of the shot glass and serve.