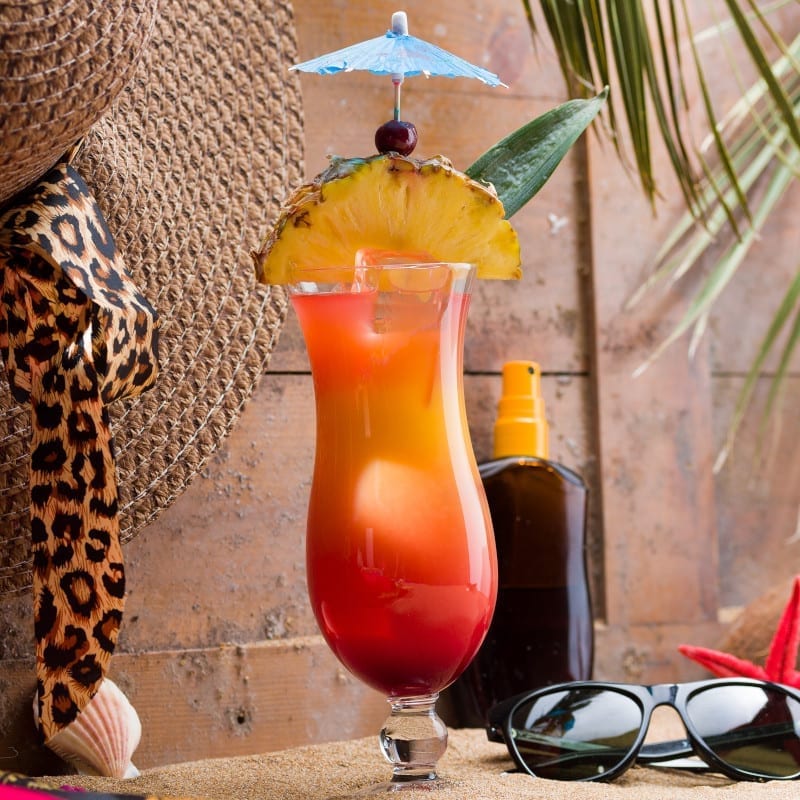 Sex on the Beach
Sex on the Beach er en klassisk sommer cocktail, som menes at være blevet opfundet i Florida, med den dejlige frugtige smag er det til at forstå. Sex on the Beach er velegnet til varme sommeraftener og festlige havefester.
Tilberedning
Fyld et highball glas med isterninger.

Fyld halvt med appelsinjuice og halvt med tranebærjuice.

Hæld forsigtigt ferskensirup i glasset.

Pynt med en skive tørret appelsin.