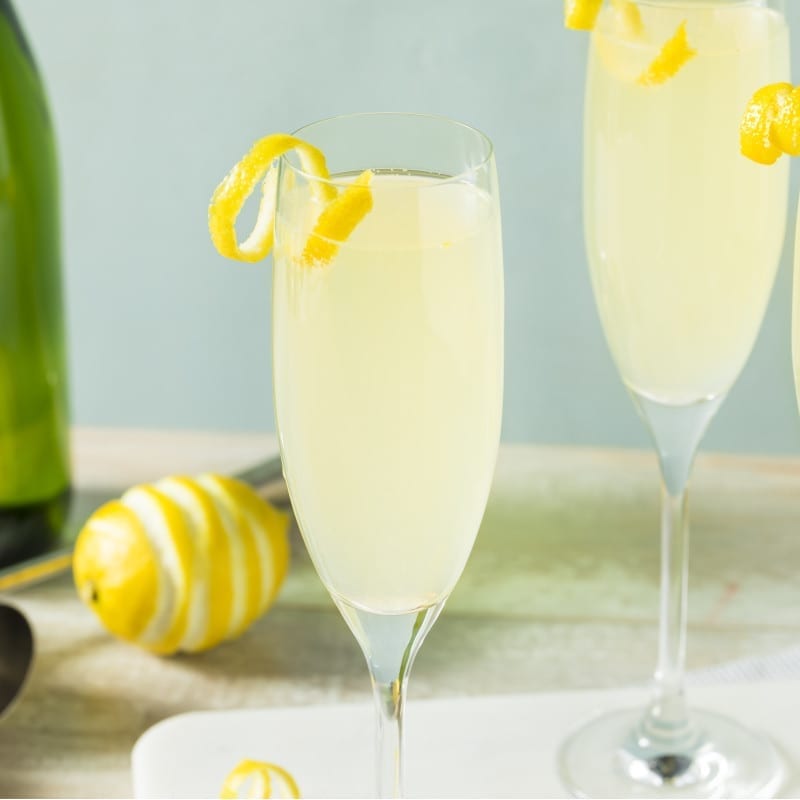 French 75
French 75 is a sweet and sour drink with high alcohol content. The drink dates back to World War I, and an early version was created in 1915 at the New York Bar in Paris. The combination of ingredients is said to have such a hard kick that it felt like being bombed by the influential French 75mm artillery cannon.
Instructions
Fill a shaker with ice cubes

Pour Beefeater Gin, Marie Brizard Cane Sugar Syrup and Lemon Juice into the shaker and shake

Strain into a champagne glass.

Fill with champagne, garnish with a swirl of lemon zest on the glass and serve.